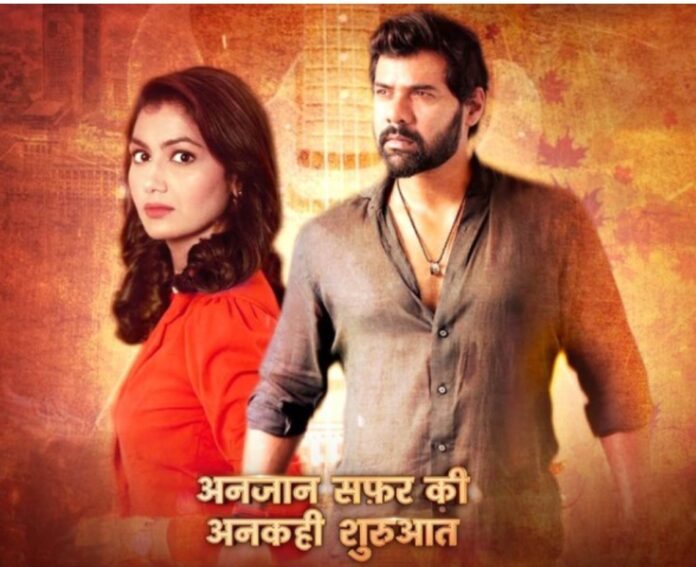 KumKum Bhagya 21st July 2021 Written Update on SerialGossip.in
Episode begins with Prachi telling Ranbir that she wants to catch the gang before they get hurt. Ranbir assures her. She dashes with bride whose dress gets dirty because of the tea. The groom asks them from which side they are to which the bride questions him as to whether he will show differences. She leaves from there to change her dress. Ranbir fooling the groom leaves from there. They see the criminals and Ranbir gets suspicious as he remembers them.
Rhea and Aryan are also in the wedding trying to find a spot to hide. The bride's mother thinks of Rhea as her daughter's friend and asks her to make her ready soon. Rhea and Aryan try to find a spot when her hand touches with Prachi's. They both stop and touch their hands. Rhea turns behind but she didn't see anyone. Rhea and Aryan hide in a room and turn behind to see the groom and bride standing there.
The groom says he knows they are from none's side and asks them the reason as to why they came there. Rhea says that they are from a nice family. And explains them that they are in a deep trouble and they are trying to escape. The bride and groom holds hands. Rhea in a bride dress and Aryan in groom dress try to leave rhe venue. They remember how they explained them as to how they got in trouble.
The groom and bride gets excited and asks them to change into those dresses and escape from there as none will doubt them. They are leaving but is stopped by groom's mother. She takes them inside the venue again. Aryan asks her to get married with him but she denies saying he doesn't know her. He tells her that he is a nice guy and he has yacousins. He tells her that he will neb
ver hurt her or never will fight with her.
Rhea laughs and tells him that she is still not ready to marry him. Police comes there searching for the criminals. Rhea seeing them tells Ranbir to let's get married. They both sit in the mandap and the ritual starts. A child turns the fan on blowing their veils but elders getting irritated turns the fan off.
Pragya's mother sees Abhinand confronts him about his intentions. Abhi gets shocked when she says that he wants Pragya back because he sees his advantage.
Rhea and Aryan gets married in rhe mandap by doing the rituals as told by the Pandit. The real groom and bride comes. They gets shocked seeing them and asks as to who is there in the mandap. The child turns the fan on again and their veils gets removed because of which they can clearly see their faces. Ranbir and Prachi gets shocked seeing them. Even Rhea and Aryan sees them. The Screen Freezes on Ranbir.
Click to read: