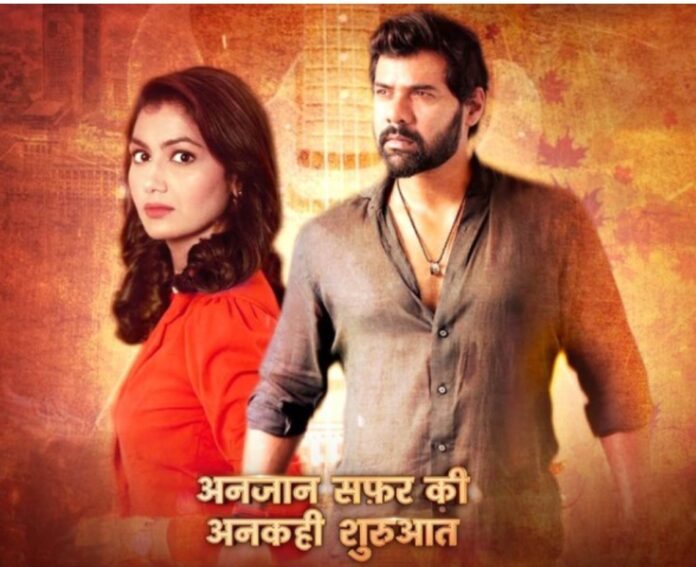 KumKum Bhagya 3rd January 2022 Written Update on SerialGossip.in
The Episode begins with Rhea thanking Pallavi and Ranbir is snatched into a room by Vikram. Ranbir tells him that he can't do this and he has always done whatever his heart says. Vikram asks him why does he always has to be soo selfish and threatens him to get Married. Ranbir looks at him. Rhea is made to sit in the Mandap. Dida asks Pallavi whether she still don't understand that Ranbir don't want to get Married.
Pallavi smiles seeing Ranbir coming with Vikram. She asks Pandit to start the Pooja and tells Dida that no one is forcing him and requests her not to put things in to his head. Pandit asks them to stand to start the Pharas. They both stand and makes each other wear it. He remembers Prachi in her place and smiles making her wear it then his smile vanishes seeing Rhea. Rhea decides to make him forget her after Marriage. They sit down. The Pandit starts reciting the Mantras.
Ranbir remembers his Marriage with Prachi. Suddenly the Wind blows and the Pandit asks to close the Doors. He asks them to stand for Pheras. Rhea asks him to walk first and he again imagines Prachi in her place and starts performing the rituals. Rhea thinks that she is very Happy and she wishes for her them not to come to the Mandap. Pallavi thinks that finally they will he free from Prachi. Ranbir then walks as he sees Rhea again. Their Gatbandhan opens and they all gets shocked seeing it. Prachi shouts for them to stop the Marriage.
Rhea asks him to continue and Prachi tells him that he has Promised her ahd Rhea shouts at her to Leave their Life. Prachi shouts at her to shut up and tells her that she is here to keep the The End. She tells her that she can never Trust that he never loved her. He asks her what she is saying to which she tells him that she has planned everything and they are in this situation because of her. Sid says that he can prove this and says that he has the recording and he has recorded she has said. Prachi asks Ranbeer whether he trusts without the Proofs and asks him to decide. He looks at her. The Screen Freezes.
Click to read