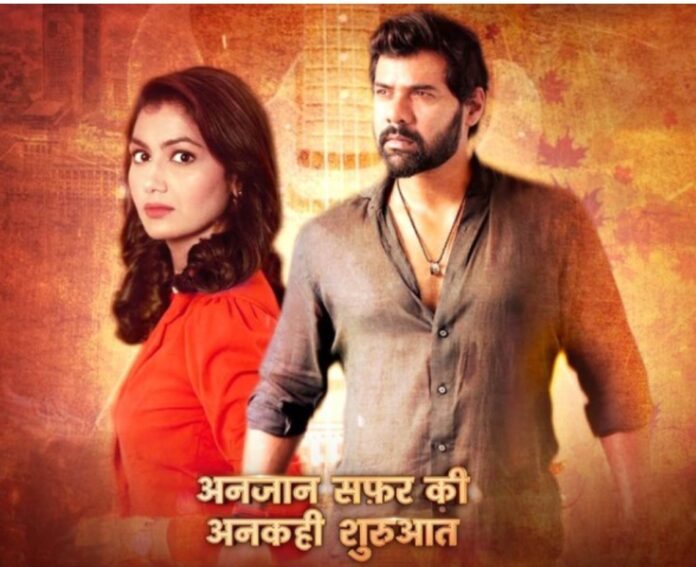 KumKum Bhagya 7th January 2022 Written Update on SerialGossip.in
The episode starts with Prachi says I won't get scared seeing these papers as i was not in my senses when I signed them and you 3 smartly made me sign the papers but these are not valid as i didn't signed them with my will. Rhea asks her to return the papers. Prachi asks them to face her questions and Rhea, you planned to use these papers to throw me out from house but your trial is failed but you learnt lesson i.e your existence at risk if you tries to remove my existence. Rhea asks if she take papers to court. Prachi says not needed as these are useless papers and she moves to Diya to burn papers. Aliya says stop it as those papers are genuine and we didn't cheat you. Prachi says I'm testing it so let's see if Rhea passes the test or not. She burns the papers. Everyone gets shocked except Beeji and Ranbir.
Prachi says you failed this test Rhea and your dream to sent me from this house, that's it for today and remember that your lies won't stand infront of my truth and you're losing infront of me and just like i had destroyed papers, like wise I will destroy your illegitimate relation with my husband so Rhea, get habitual to defeat as Prachi Ranbir Kohli came in your life. Beeji thinks superb Prachi. Ranbir thinks Prachi is right, she don't need my help as she can do everything alone.
Rhea claps her hands and says I'm impressed with your performance but you said these papers are worthless which is not true and it matters to you which is visible in your eyes, that's why you burnt these papers and you need courage to fight with me and you lost the whole test match so get ready to leave the house and i don't need fake confidence as i have family support unlike you and papers which you burnt are Xerox and original papers are safe in my locker. Prachi gets shocked. Pallavi and Aliya smiles. Rhea says you can't touch those papers with someone help too and this Ash is your dreams and you burnt your dreams to stay in this house by yourself and you're not leaving home so i will take legal help to throw you out and don't call Ngo as they will support me this time as you're outsider and I'm his wife so don't forget that you signed on divorce along with these papers and it's fine if Ranbir didn't signed the divorce as your guilt admittance papers are enough to prove your marriage is invalid and whole family supports me, isn't Ranbir. Ranbir signs yes. Prachi thinks I know Ranbir your ego is talking. Rhea ask her to leave before they throw her out and she goes to talk with her lawyer.
Rhea sees the papers and thinks It's her victory and Prachi can't face me as she did mistake by signing these papers and she keeps them in cupboard locker thinking these papers are wedding certificate of me and it won't get open without my consent. Sahana notices everything and hides from Rhea. Rhea hides keys. Prachi sees Sahana and asks didn't she leave. Sahana says i didn't leave as backdoor is locked and original papers are with Rhea and she kept them in locker. Prachi says she need those papers and she gets an idea. Ranbir recalls Rhea words and thinks it's not good. Beeji asks which is not good. Ranbir says we can't help Prachi otherwise our family gets broken and Prachi told me that she doesn't need me. Beeji asks how he accepted it? Ranbir says she is saying manytimes that she didn't need me and I'm happy to see near me but we are not together and she came to take revenge from me and i won't help until she asks me and i won't force her to love me. Beeji says Prachi loves you alot but she is not expressing it. Ranbir says Prachi is hiding something from us so don't tell her what I feel for her until we know what's in her heart. Beeji asks what if it's too late. Ranbir says she have to think about it, so promise me that you won't tell anything to Prachi as i want to talk with her. Beeji promises him that she won't reveal his feelings to Prachi. Ranbir leaves to office.
Episode ends.
Click to read