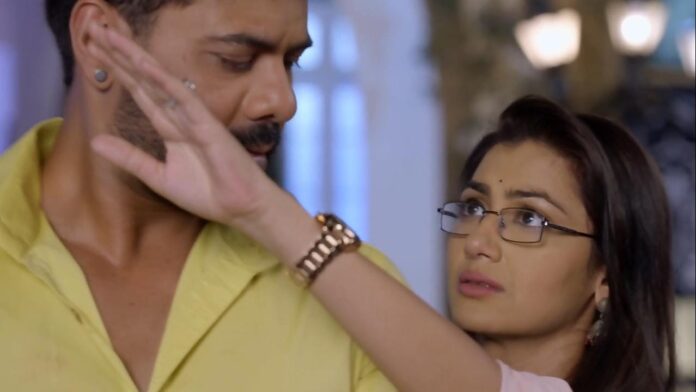 Kumkum Bhagya Upcoming Story, Spoilers, Latest News, Gossips, Twist On SerialGossip.in
Zee TV popular show Kumkum Bhagya serial is witnessing some major turning points these days in their story.
As reported earlier Prachi calls Purab and asks him about her parents. Rhea tells Purab that she only informed Prachi that her Parents lives are in risk believing Ranbir prank. Purab informs Prachi that it's just Prank and asks her go get relaxed. Vikram asks why he looks worried. Purab tells him that Abhi and Pragya are in big problem, asks him to hide it from others. Inspector meets commissioner and informs him that contract killer whom they are searching is behind Abhi. Commissioner asks inspector to take case lightly and ask him to start their operation from tomorrow. Inspector leaves after noticing Digvijay in commissioner room. Commissioner asks Digvijay to leave his son but he leaves saying he will free his son tomorrow. Commissioner thinks to teach lesson to Digvijay once he got his son. goons searches every house and finally reaches to Ratna house and they asks her if she saw newly married couple. Ratna worriedly says she didn't saw than goons enters inside and notices Abhi phone on charging. Goons ties old couple to chair and harrasses them to tell about Abhi and Pragya.
In the upcoming episode viewers gonna witness that Inspector goes to village for operation to save Abhi against commissioner with his trusted team. Ratna shouts no when Goon tries to harm her husband, Abhi comes out from room and saves uncle. Goons feels happy seeing Abhi and they attacks to kill him. Abhi and Pragya fights with goons escapes from that place. Goons caught them again.
How will Abhi and Pragya save their lives from Killers? What's connection between Digvijay and Abhi?
All these questions will be answered in the upcoming episodes.
To know what will happen next in your favorite show, keep checking this space for new and exclusive updates.