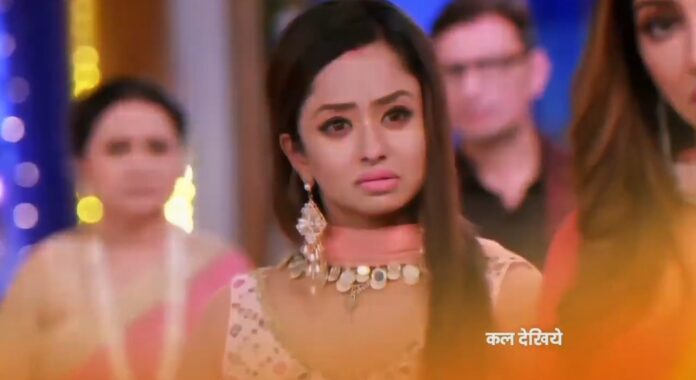 Kumkum Bhagya Spoilers, Upcoming Story, Latest Gossip , Future Story, Latest News and Upcoming Twist on SerialGossip.in
Zee TV Popular show Kumkum Bhagya is attracting viewers with an interesting storyline. currently, Shahana gives Prachi's whereabouts to Ranbir has glued the audience to the screens.
As reported earlier, Prachi decides she will leave the house. Prachi calls Shahana and tells her not to tell anyone anything. Prachi leaves the hospital. Ranbir searches for Prachi. Dida says to Pallavi and others that she saw Prachi running out of the room.
Pallavi asks her to stop saying Prachi all the time. She asks her to listen to Alia. Alia says if you did it before then you may not see this day.
Vikram asks Alia why she didn't stop Rhea and Ranbir's Marriage which is wrong. Ranbir comes there and says that marriage makes us get sufferings. Ranbir asks if they know where is Prachi. Vikram says she might be in her room. Ranbir calls Prachi. Prachi hires a cab and disconnects Ranbir's call.
Ranbir searches for Prachi on the road. Rhea thinks about Ranbir's words. She thinks she will make him believe her. She reconciles with Alia. Ranbir calls Shahana and requests her to tell him Prachi's whereabouts saying he will set everything.
Shahana asks him to stop Prachi before leaving the city otherwise she will go far from you and now she is at home. Rhea hears it and prays to God to separate Prachi and Ranbir. Ranbir reaches home and asks Prachi to not leave for him. Prachi says she can't. Ranbir asks her to stay for their baby. Prachi looks on.
In the upcoming episode, viewers going to witness Alia will ask Pallavi to let Prachi go and if anyone tries to stop her then stop that person from stopping her. She will ask her to throw Prachi out of the house.
Prachi is about to leave. Pallavi will say you can't go like this, this bag will be in the house and whoever bag is this, that person will also stay in the house. Rhea and Alia will look shocked.
Pallavi will say my bahu will not leave this house. Prachi and Ranbir will look stunned.
What's the reason behind Pallavi's change?
Can Ranbir find Rhea's truth?
All these questions will be answered in the upcoming episodes.
To know what will happen next in your favorite show, keep checking this space for new and exclusive updates.