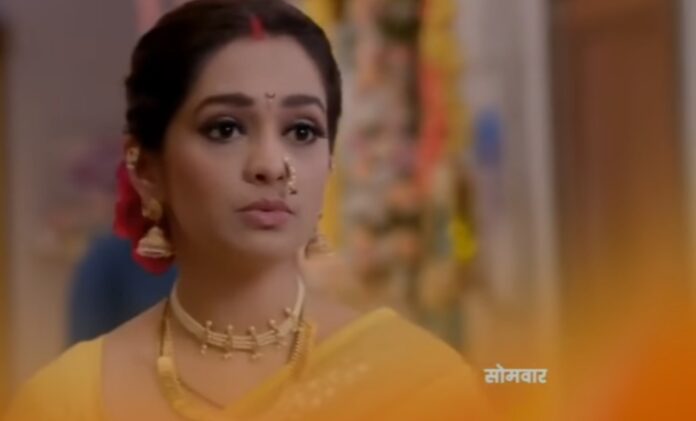 Kumkum Bhagya Spoilers, Upcoming Story, Latest Gossip , Future Story, Latest News and Upcoming Twist on SerialGossip.in
Zee TV Popular show Kumkum Bhagya is attracting viewers with an interesting storyline. currently, Ranbir saves Prachi has glued the audience to the screens.
As reported earlier, Ranbir tries to wake up Prachi but he couldn't. Rhea seeing this feels happy. Shahana and Aryan tie up the thugs. Pallavi and Alia start looking for Rhea and Ranbir after waking up. Ranbir goes to the thugs and wakes Jai up and asks him how to save Prachi.
Jai says if he gives her breath mouth to mouth then she might wake up.
Rhea says to Pallavi and Alia that Prachi might die. Ranbir comes and gives mouth to mouth to Prachi. Prachi wakes up and misunderstands seeing Ranbir. Prachi walks away. Ranbir goes after her.
Ranbir talks to Prachi and makes her recall what happened. Rhea says to Pallavi and Alia that Ranbir might not allow the marriage to happen. Pallavi takes responsibility of the marriage. Rhea says she will make Prachi regret coming here.
In the upcoming episode, viewers going to witness Prachi will tell Shahana that Ranbir loves me then how he can ask me to marry someone else? I want to hear this from him. Alia will tell Rhea that when Prachi refuses to marry Sid then she will fall down in Pallavi's sight.
Rhea will say Prachi will be out from this house straightaway. Ranbir will tell Prachi that he has no feelings for her and asks her to marry Sid and make a family with him.
Can Sid expose Rhea and Alia? Will Pallavi throw Prachi out of the house?
All these questions will be answered in the upcoming episodes.
To know what will happen next in your favorite show, keep checking this space for new and exclusive updates.