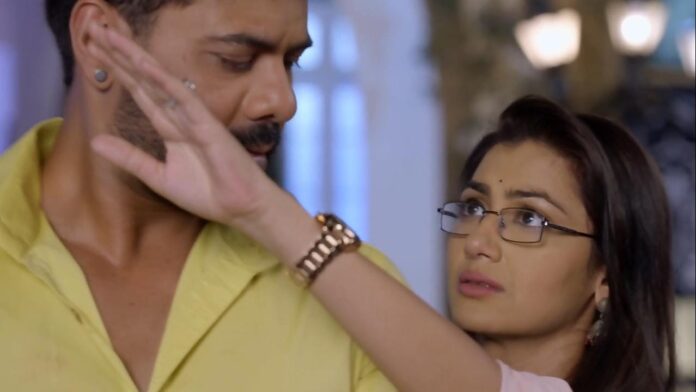 Kumkum Bhagya Upcoming Story, Spoilers, Latest News, Gossips, Twist On SerialGossip.in
Zee TV popular show Kumkum Bhagya serial is witnessing some major turning points these days in their story.
As reported earlier Hitman helper leg strucked in the stone and Abhi, Pragya escapes from them. Aliya blames Pragya is Abhi's bad luck. Purab warns Aliya to be silent. Another contract killer truck caughts Abhi car and they hits car with their truck. Abhi escapes from them increasing the phase of car. Old men and his son saw Abhi and Pragya in car. Hitman takes old man and his son help to save his helper leg than gets to know Abhi car way, Hitman drives the jeep on the old man foot and he gets injured. Contract killers 3 and 4 hits on Abhi car with their truck and Abhi's car is strucked at the end of  cliff and is about to fell down.
Abhi offers them money to save their lives but killers leaves in their tempo. Digvijay asks Hitman to share Abhi location. Purab gets to know Abhi car way through Old man and his son. Hitman reaches to Abhi place and he hits Abhi car with jeep. Abhi says Car will fell down, I will give you money, if you have any issues than kill me but leave my wife. Hitman asks Abhi to hold his ears to apologize him. Pragya nods no.
In the upcoming episode viewers gonna witness that Abhi and Pragya runs to save their lives but they gets strucked at cliff edge. masked men aims his gun at Pragya. Abhi drags Pragya aside on time but bullet hits Abhi's head and he fell down from cliff wiping the Sindoor of Pragya. Pragya stands shocked.
Is it end of Abhi and Pragya love story? Who's that masked person?
All these questions will be answered in the upcoming episodes.
To know what will happen next in your favorite show, keep checking this space for new and exclusive updates.