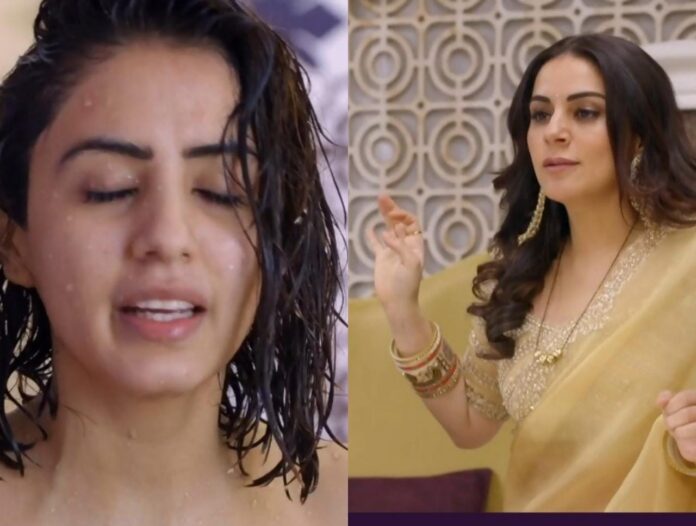 Kundali Bhagya Upcoming Story, Spoilers, Latest Gossip, News, Twist On SerialGossip.in
Zee TV popular show Kundali Bhagya is all set for a major turning point in their show. Earlier its seen that, Sherlyn gives drugs to Mahira and tells her to spike Karan's drink. She tells her to record everything and play victim card in front of him. Sristy, Sameer reaches manali and Sristy says she has to tell Karan that Kareena also involved in Mahira and Sherlyn's plan.
Karan tells Preeta that how much her closeness affects him and fills her forehead with vermilion. Sristy informs Preeta about Mahira, Sherlyn's arrival saying they are here to spoil her honeymoon and says she and Sameer on the way to the hotel. Preeta checks register book and sees Mahira's name there. Karan and Preeta goes to attend their mask party.
In the upcoming episodes it will be seen that, Preeta stops Karan when he tried to leave from there saying she is talking to him then how can he leave. He teasingly says she should not love him this much that she can't even stay without seeing him for few minutes also. Sristy tells Preeta that she saw Mahira, Sherlyn and they are planning to spike Karan's drink. Mahira, Sherlyn comes there. Sameer shows them to Preeta.
What Preeta will do to spoil Mahira's plan? Will Preeta tell Karan about Mahira's plan?
All these questions will be answered in the upcoming episodes.
To know what will happen next in your favorite show Kundali Bhagya, stay tuned to this space.