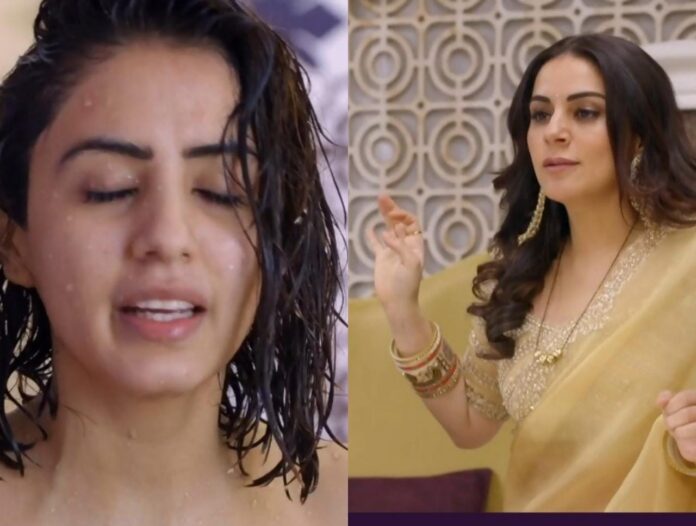 Kundali Bhagya Upcoming Story, Spoilers, Latest Gossip, News, Twist On SerialGossip.in
Zee TV popular show Kundali Bhagya is all set for a major turning point in their show. Earlier its seen that, Sarla spends time with her daughters and gets worried about her future. Preeta consoles her. Karan informs Rakhi about Preeta. Rakhi praises Preeta.  Janki gets emotional seeing Sarla and her daughters together and says she is going to eat those laddus to prove that Sherlyn is wrong because she can't let anything happen to Sarla. Sristy stops her from eating those laddus.
Preeta says even if she eats they can't prove anything because they mixed poison later and shocks after seeing the laddus. She says she didn't ate these laddus and they gets to know that Sherlyn, Mahira exchanged Sarla's laddus with Ramona's laddus and lied to Preeta about it. She goes to Luthra house to search Sarla's laddus and finds it in Mahira's room.
In the upcoming episodes it will be seen that, Sristy tells Preeta that they should prove Sarla's innocence as soon as possible and she has plan for that. Preeta asks about her plan. Sristy explains her plan to her. Sherlyn sees Preeta talking to someone and wonders when she came back from Arora house and with whom she was talking to. She says seems like Preeta planning something against someone and wonders who is her target.
Sristy's plan will work? What Sherlyn will do to defend herself?
All these questions will be answered in the upcoming episodes.
To know what will happen next in your favorite show KundaliBhagya, stay tuned to this space.