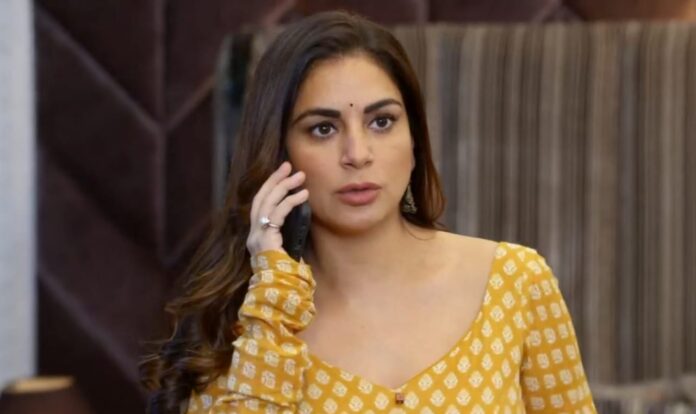 Kundali Bhagya Spoilers, Upcoming Story, Latest Gossip , Future Story, Latest News and Upcoming Twist on SerialGossip.in
Shraddha Arya and Dheeraj Dhoopar starrer Kundali Bhagya is one of the top Zee TV show. It has been around for a long time now and it was an audience favorite at all times. Preeta set a trap to catch Prithvi red-handed. But many people from Luthra house tried to steal the property papers from Preeta's room and failed so it will be interesting to watch that what going to happen in the future episodes.
Earlier it's seen that, Natasha told Karan to steal the property papers from Preeta for his family. But he denies it. Sameer hears her and thinks that Natasha may ruin Preeta's plan and he sends Natasha from there. He said to Karan that he belongs to Preeta only. Karan murmured that everyone knows that except Preeta. Other side, Preeta entered her room and informed Srishti that she is going to act like sleeping to catch Prithvi red-handed. Sherlyn, Kareena and Dadi sneaked into Preeta's room.
Then Karan and Natasha came there. Preeta got up hearing Natasha's scream. She asked them that what are they doing in her room. Everyone made an excuses. She scolded them for disturbing her sleep and they left. Preeta kept the property papers in the cupboard and switch off the light. She thought that now Prithvi will come for sure. Meanwhile, Sherlyn asked Prithvi to steal the property papers for her. He told her that he won't steal tonight and throw her out of the room.
Next day, Srishti called Preeta and asked her that what happened yesterday night. Preeta confirmed that no one steal the property papers. She heard noise and turned around.
In the upcoming episode, Karan and Preeta will rescue Rakhi from fire accident.
Who set fire on the kitchen? Is anyone else got injured?
All these questions will be answered in the upcoming episodes.
To know what will happen next in your favorite show Kundali Bhagya, stay tuned to this space.