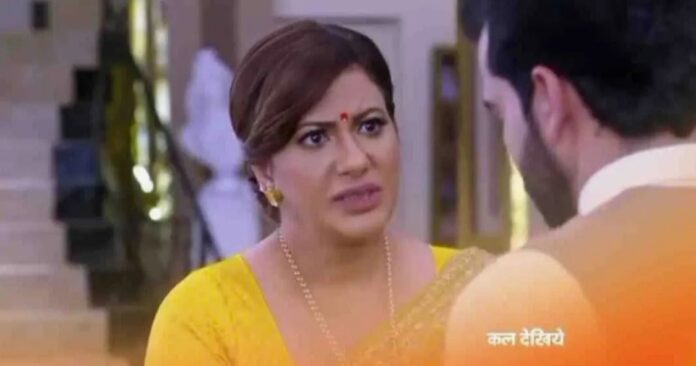 Kundali Bhagya Spoilers, Upcoming Story, Latest Gossip , Future Story, Latest News and Upcoming Twist on SerialGossip.in
Shraddha Arya and Shakti Arora starrer Kundali Bhagya is one of the top Zee TV show. It has been around for a long time now and it was an audience favorite at all times. Now, Arjun decided to meet King so it will be interesting to watch that what going to happen in the future episodes.
Earlier it's seen that, Arjun selected a red saree for Anjali and he asked staff to give it to Anjali. Rishabh selected a red saree for Preeta and he asked staff to give it to Preeta. But Staff gave Arjun's selected saree to Preeta. She gave Rishabh's selected saree to Anjali.
Preeta came out wearing Arjun's choice saree. Arjun spotted her there. She called a Staff to tie her blouse knot and turned around. But that Staff went to assist a customer. Arjun saw that and tied Preeta's blouse knot. She felt something. He hided from her before she sees him.
Preeta told Rishabh that she liked that saree. Rishabh picked Rakhi's video call. Rakhi complimented Preeta and Srishti. He told Rishabh that husband has to pay for wife's outfit.
Arjun heard everything. He paid for Anjali and Preeta's saree and left the store. Rishabh learnt that someone paid for Preeta's saree. He asked staff to return that payment. He said that he will pay for Preeta's saree.
In the upcoming episode, Arjun will tell Anjali that he will meet King tomorrow. Other side, Preeta will tell Luthras that she decided to accompany Rishabh because his meeting is important and he can't skip it.
Will Arjun see Rishabh at King place? Will King meet Arjun?
All these questions will be answered in the upcoming episodes.
To know what will happen next in your favorite show Kundali Bhagya, stay tuned to this space.