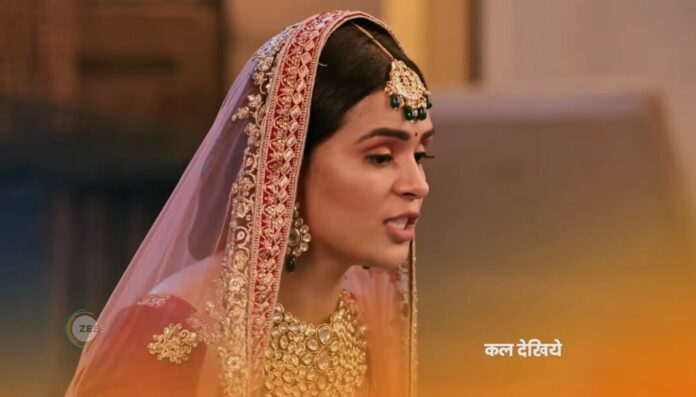 Kundali Bhagya Spoilers, Upcoming Story, Latest Gossip , Future Story, Latest News and Upcoming Twist on SerialGossip.in
Shraddha Arya and Shakti Arora starrer Kundali Bhagya is one of the top Zee TV show. It has been around for a long time now and it was an audience favorite at all times. Now, Karan vowed to save Preeta and his baby from Anjali so it will be interesting to watch that what going to happen in the future episodes.
Earlier it's seen that, Nidhi found Anjali's note and read it. She learnt that Anjali want to meet her alone. She told Karan to return to Luthra house and she left to meet Anjali.
Later, Nidhi met Anjali. Anjali pointed a gun at Nidhi and scolded her. Nidhi adviced her to not do all this because Anjali won't get Karan's love by doing all this. Anjali called Karan and informed him that she kidnapped Preeta too.
Karan called Mahesh and confirmed that Preeta is not in the hospital. He promised to his father that he will bring Preeta and the baby to house back.
Meanwhile, Sambhu brought Preeta to Anjali. Anjali got ready as bride. She called Karan and asked him to meet her at new location, alone. Police failed to trace Anjali's location.
In the upcoming episode, Sambhu's men will cover Karan's face with black clothe. Sambhu will order Karan to keep quiet if he want to see his baby alive then.
Other side, Anjali will pour water on Preeta's face. Preeta will regain her consciousness and she will ask Anjali about her baby.
Will Preeta get a chance to see her baby? What Karan will do now?
All these questions will be answered in the upcoming episodes.
To know what will happen next in your favorite show Kundali Bhagya, stay tuned to this space.