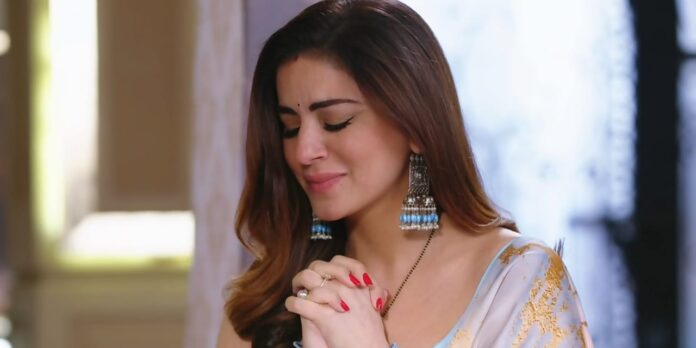 Kundali Bhagya Spoilers, Upcoming Story, Latest Gossip , Future Story, Latest News and Upcoming Twist on SerialGossip.in
Zee TV show Kundali Bhagya has been around for a long time now and it was an audience favourite at all times. Now, Preeta and Karan decided to adopt a baby so it will be interesting to watch that what going to happen in the future episodes.
Earlier its seen that, Rakhi informed Luthra's that Mahesh condition worsening because of depression. She told them that, today Janmashtami and also Preeta's report will come so she hopes for a good news. Sameer called Srishti and informed her about Sonakshi's arrival and also that Sonakshi shifting to London. Srishti told him that it's hard to believe Sonakshi's words and thanked him for informing her.
Other side, Prithvi said to Sherlyn that the latter indirectly told Kritika to leave for Malhotra house and the latter also knows that what will happen if he and Kritika left Luthra house then. She thought they will share a room in Malhotra house and told him that she won't say anything to Kritika from now on.
Dr Aanchal told Luthra's that Preeta's fertility issues may take long time to resolve. Kareena suggested to adopt a baby because Preeta and Mahesh badly need a baby to live a normal life. She asked Karan and Preeta to think about it. She informed them that her friend has an orphanage so if they are okay then, she will talk to her friend. Rakhi and Dadi too supported Kareena. Karan and Preeta agreed to adopt a baby. Sherlyn decided to stop the adoption with Prithvi's help. She called him to inform about it.
In the upcoming episode, Preeta will pray to God for a baby. Meanwhile one kid will enter the house. Karan and Preeta will notice the kid and they will follow that kid. Preeta will ask that kid that who is he. That kid will answer her.
Is this anyone's dream? Will Sherlyn be able to stop the adoption?
All these questions will be answered in the upcoming episodes.
To know what will happen next in your favorite show Kundali Bhagya, stay tuned to this space.