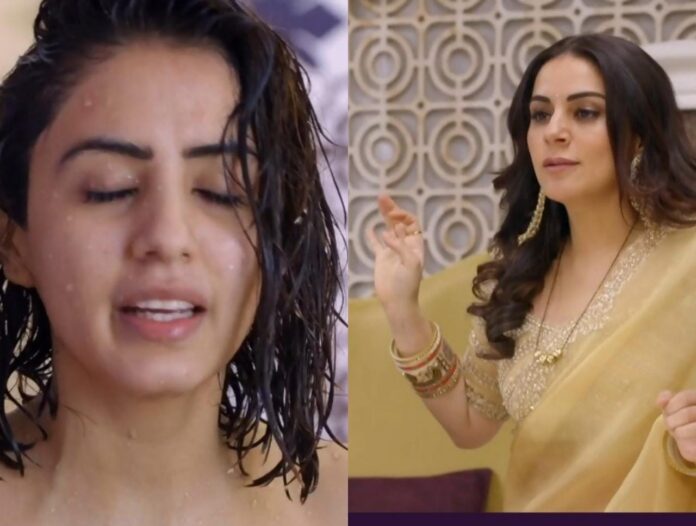 Kundali Bhagya Spoilers, Upcoming Story, Latest Gossip , Future Story, Latest News and Upcoming Twist on SerialGossip.in
Zee TV show Kundali Bhagya has been around for a long time now and it was an audience favorite at all times. Now, Karan and Preeta adopted Pihu so it will be interesting to watch that what going to happen in the future episodes.
Earlier it's seen that, Pihu met Mahesh. Karan and Preeta signed on the documents. NGO lady congratulated them for becoming Pihu's parents. Mahesh brought Pihu downstairs. NGO lady told Pihu that Karan and Preeta are the latter's parents. Pihu went to them and said that they are her friends. Later, Rakhi informed Sarla about Pihu's adoption and invited her to celebrate 'Janmashtami'. Meanwhile Sherlyn informed Prithvi about adoption. They discussed about Preeta's luck. Sarla and Srishti reached Luthra mansion and met Pihu.
In the upcoming episode, Pihu will tell Srishti that she don't like her because the latter is not wearing Radha's costume. Srishti will say to her that she don't have Krishna. Pihu will ask Sameer to become Srishti's Krishna. After some time, Srishti and Sameer will perform on "woh kisna hain" song. Then Preeta and Karan will dance on that song with Pihu. Then Pihu will call Srishti as 'Maasi' and the latter will get emotional hearing her. Karan and Preeta will fight to hold Pihu's hand.
Luthra's and Arora's will do Lord Krishna's 'puja'. Karan will help Pihu to break the 'dahi handi'. She will tell him that she is tired now so want to sleep. Preeta will take her from Karan and will go to her room. Later, Pihu will come out of the washroom after changing her dress. Preeta will lay Pihu on the bed and she will lay beside her. Karan will tell her that he want to sleep with Pihu. They will start their fight so Pihu will lay in between them to stop their fight. Next day, Sherlyn will say that after today Preeta can't sleep peacefully. Later, Luthra's will search Pihu. Prithvi will talk to himself saying that now Luthra's will realise that what they lost.
What is Sherlyn's plan? Will Preeta be able to protect Pihu from Sherlyn?
All these questions will be answered in the upcoming episodes.
To know what will happen next in your favorite show Kundali Bhagya, stay tuned to this space.