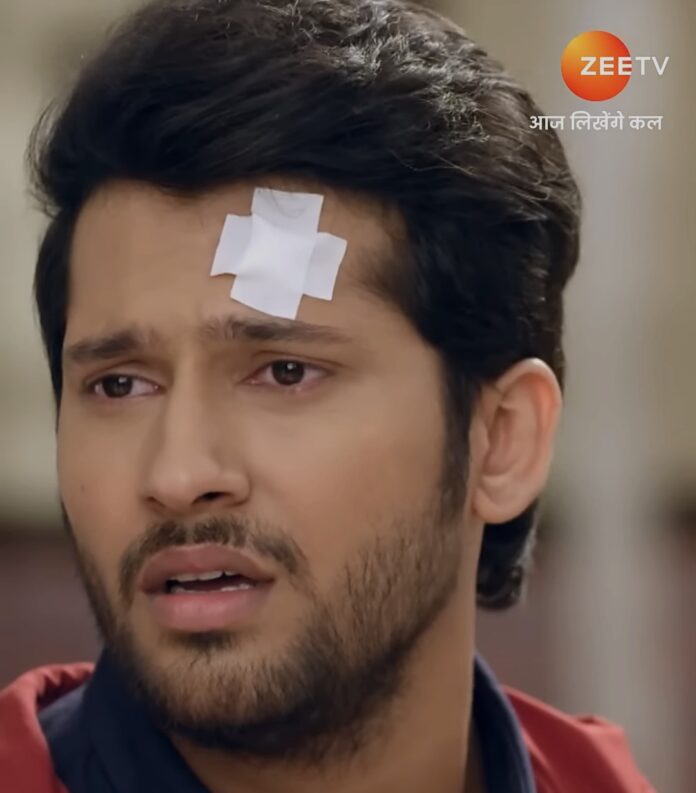 Maitree Spoilers, Upcoming Story, Latest Gossip , Future Story, Latest News and Upcoming Twist on SerialGossip.in
Zee TV new show Maitree serial is witnessing some major turning points where Sona ousts Maitree from the house.
As reported earlier, Ashish tells Vasundhara that he will drag her to court for creating the wrong certificate.
Vasudhara says the report is correct and gets ready to the in jail. Ashish says he won't get scared of her warnings. Nandini machines beep loudly. The doctor comes there and warns Vasundhara and Ashish to not argue in front of the patient.
He tells them only one can stay here. Ashish promises Nandini that he will prove it was an accident and Saransh is innocent. He leaves.
Ashish demands the receptionist to call the hospital in charge.
The hospital head comes there and asks Ashish what he wants to talk to him about. Ashish shows him the report and questions how dare they to create a fake certificate against his brother. He threatens to sue them.
The hospital head explains to him it was a correct report and they found drug traces in Saransh's blood. Ashish says you're lying and I will prove in court that this report is fake. He leaves.
In the office room, Ashish decides to send a notice to the hospital. Vasundhara calls Maitree and informs her about Saransh's drug addiction and tells her that Ashish cheated on her intentionally.
Maitree gets shocked to see postmortem report and decides to confront Ashish. On another side, Ashish on call asks his team to not let Saransh's postmortem reach to media and says he will prove the report is fake. Maitree comes there.
In the upcoming episode, viewers are going to witness Vasundhara will ask Sachin to connect his phone to the TV. Vasudhara says to Maitree's family that Saransh is a drug addict and shows the CCTV footage of Saransh as proof.
Maitree asks Ashish if he knew what is in Saransh's post-mortem report as they are saying they found drug traces in Saransh's body. Ashish denies it at first.
Maitree shows a Post-mortem report to Ashish and questions Ashish what is this? On another side, Maitree's family sees the CCTV footage and gets shocked.
Will Sona learn the truth? How Ashish will handle Maitree?
All these questions will be answered in the upcoming episodes.
To know what will happen next in your favorite show, keep checking this space for new and exclusive updates.