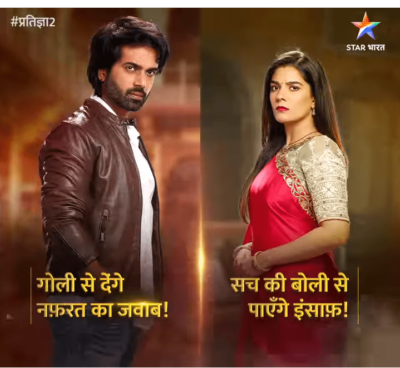 Mann Ki Awaaz Pratigya 2 Upcoming Story, Spoilers, Latest Gossip, News, Twist On SerialGossip.in
It doesn't matter how much you want to run away from your reality, you have to come back to it at the end. That's the current status of Krishna Singh Thakur. Nine years ago Krishna left the path of a mafia for family and today he is back in the flames for family only. However it is heart-wrenching to think what damage it will cause to his happy paradise with Pratigya and kids.
Balwant Singh is not ready to leave a single body to find out the culprit of his son Chandan. Krishna is trying his best to save his family but now the truth is known to everyone except Pratigya. In future days, Another shocking thing will be waiting for Pratigya and she will be shocked to know about everything.
In the current track of the show, the entire truth about Garv is out and Krishna assures him that he will be fine. Pratigya is trying to get the real story behind the crime in full force. Sajjan Singh tries to notify Krishna of the flow of activities that took place since the accident. He takes a drastic decision going against his favourite daughter-in-law Pratigya. He says for the sake of my family I can be the old self of Sajjan Singh any day.
In the upcoming episodes, Pratigya will face an unlikely situation when she through her investigation will get to know that Krishna visited the crime scene which will be shocking information for her. Adarsh will handover her his wrist watch and she will be taken aback with the slightest possibility of the unthinkable. She will ask Krishna to swear on her and will confront him. Krishna will land in a dilemma as he can't swear falsely on his beloved wife.
What will happen to them? Will Pratigya stay with Krishna after the heartbreak? Will Krishna be able to keep his happy family intact?
To know more keep watching Pratigya 2.