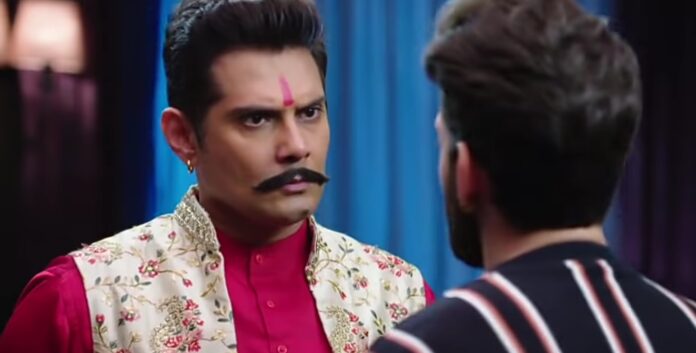 Molkki Spoilers, Upcoming Story, Latest Gossip , Future Story, Latest News and Upcoming Twist on SerialGossip.in
Colors show Molkki never failed to engage audience with its gripping storyline. Now, Daksh informed his decision to Virendra so it will be interesting to watch that what going to happen in the future episodes.
Earlier it's seen that, Prakashi lied to Purvi that, that lady is their Manager's wife. Chandni took Purvi from there to continue the ceremony. Virendra asked Prakashi that why she interrupted. She reminded him that, it's him who told them that they can't force Purvi to remember the past. Later, Prakashi told Daksh that Virendra brought Purvi's mother even though he knows that it can harm Purvi. Nani asked him to do something otherwise they may lose Purvi permanently. Virendra asked Purvi's mother to stay beside Purvi always because it will help Purvi to remember the past.
Purvi refused to eat so her mother fed her. Later Purvi missed her family and she shared about it to Virendra. He told her that she must have family and maybe she has husband and kids too. She decided to not marry Daksh until she finds out about her past. She closed her eyes to find answer about her soulmate. She got shocked seeing Virendra and opened her eyes. Daksh interrupted them and told Purvi to get some rest. Then he celebrated bachelor party with Virendra and taunted the latter indirectly for backstabbing him.
In the upcoming episode, Daksh will say to Virendra that sometimes he felt like the latter planning to backstab him. Virendra will wonder that the latter got to know the truth of Purvi or what. Nani will say to Purvi that everyone can see that, what's happening between the latter and Virendra including Daksh. Daksh will say to Virendra that he decided to marry Purvi in Delhi which will shock the latter.
What will be Purvi's answer to Nani? Will Purvi agree to leave the palace?
All these questions will be answered in the upcoming episodes.
To know what will happen next in your favourite show Molkki, stay tuned to this space.