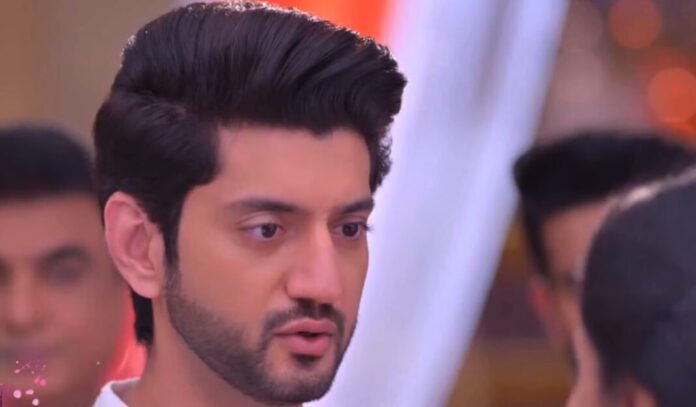 Muskuraane Ki Vajah Tum ho Spoilers, Upcoming Story, Latest Gossip , Future Story, Latest News and Upcoming Twist on SerialGossip.in
Colors Tv new show Muskuraane Ki Vajah Tum ho is attracting viewers with an interesting storyline.
As reported earlier, Kabir and his family members apologise to Uma. Uma tells Kabir that she wants to talk to Kabir alone. Uma tells him she didn't inform his daughters about her arrival at his place. He messages Katha.
Katha tells Manu that she feels relaxed if Kabir informs truth to his family. Uma begs Kabir to not inform pregnancy truth to his family until the wedding as she feels rejection. Kabir thinks Katha gets broken if something happens to Uma Ji. Madhu opens the window and listens to it and thinks about which promise she wants? Mehendi artist asks Katha to tell her husband's name.
Katha smiles recalling her moments with Kabir and says, Kabir. Kabir comes there saying his poetry. Manu teases him. Kabir asks why she took his name. Mehendi artist says she asked her. Kabir asks her to tell her groom's name. Katha says, Kabir. They smile seeing each other. Madhu says don't know what they are hiding. Yash asks whether Katha is becoming pregnant?
Madhu says it can't be. Yash asks Madhu to ask Uma about it and notices her reaction. Kabir feeds food to Katha. Kabir asks can he inform them after the marriage. Katha says it's like cheating them and why you're backing out from your promise.
Uma says he promised me that he didn't inform his family until you guys get married. Katha asks why? Uma closes the door and tells it's her fear. Katha says she will become a cheater in this way. Kabir says you're not as you informed me. Uma says he knows how to handle it so let him inform after the marriage.
In the upcoming episode, viewers going to witness everyone will apply Haldi to Kabir. Yuvraj goes to meet Katha with a Sorry card and Chunri and hopes he can see his bhakti this time and scolds his friends for making him apologise. He will go near the bride's room and gets shocked.
Can Kabir convince his family members?
How Yuvraj will react to finding the truth?
All these questions will be answered in the upcoming episodes.
Stay tuned to this space for more updates about Muskuraane Ki Vajah Tum ho.