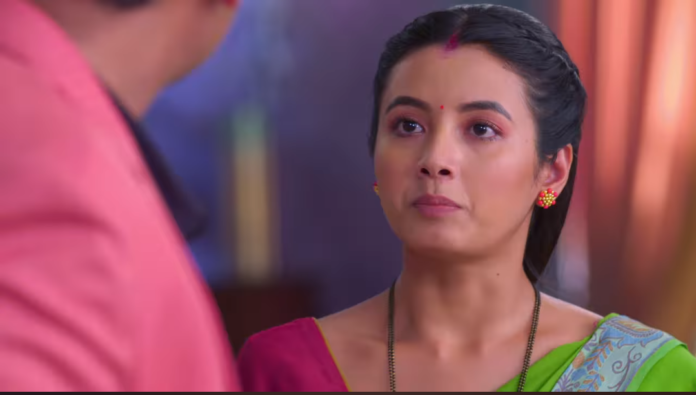 Nima Denzongpa Spoilers, Upcoming Story, Latest Gossip , Future Story, Latest News and Upcoming Twist on SerialGossip.in
Colors TV's popular show Nima Denzongpa is now gearing up for more drama as Keshav tries to harass Nima. Virat gets angry and raises his hand on him. He says to everyone that Nima is his wife. All gets shocked. What will happen now? Will Nima's family accept Virat?
In the previous episode, we saw that Nima slaps Keshav. Keshav gets angry. He is also about to raise his hand on Nima but Virat grabs his hand. Keshav asks how can he stop him for a maid. He asks him what is his relationship with Nima. He says in front of everyone that Nima is his wife.
Everyone is shocked to hear this. Keshav asks Virat if his wife is not Priyal. He refuses and says that he is married Nima yesterday. Investors get angry with Virat. While Keshav says that he will ruin Virat. Saying this he leaves from there. Gulshan tells Nima that everything has gone wrong because of her.
Virat says that what Nima did was right. Nima goes to Virat and thanks to him for helping her. Virat says that what was happening to her today was wrong, so he supported her. He adds that what she did to Keshav was also absolutely right. Nima asks him if he is going, to tell the truth to everyone. He says yes. He adds that he does not want to hide the marriage from anyone so he wants to tell everyone that she is his wife. Later Priyal brings cake for Virat.
She tells Virat that she has made this cake only for him. Virat says that he will eat this cake later. Priyal hugs Virat. She says how happy she was earlier but now everything has changed. Virat says that he still loves her. He makes her understand that she should also talk to Nima well because it is not her fault in all this. Priyal says fine and is about to kiss him but then Nima comes there.
In the upcoming episode, we will see that Krish and Virat will help Nima in her makeover. Later Pushpa will see Nima in Virat's house.
She will be shocked and will think that how can Nima become Virat's wife.
Will Pushpa tell Manya that Nima is married to Virat?
What will happen next in Nima's life?