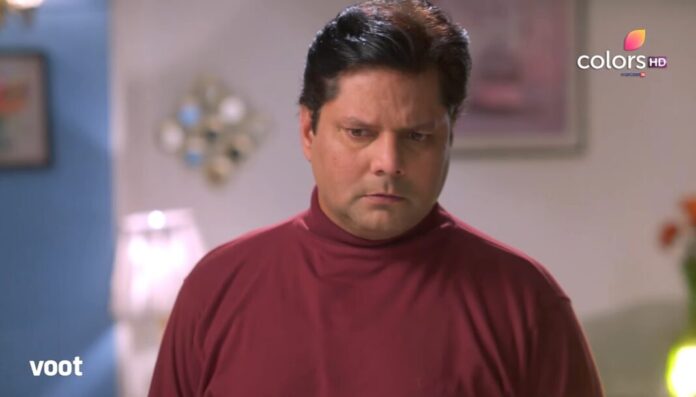 Nima Denzongpa Spoilers, Upcoming Story, Latest Gossip , Future Story, Latest News and Upcoming Twist on SerialGossip.in
Colors TVs Popular show Nima Denzongpa never fails to entertain it's audience with new twists and turns of the story. Currently serial focusing on Nima to pretend like ghost!
In the previous episode we saw: Suresh checked the mirror and said to Alok nothing was written in mirror. He was imagining things. Alok said to him he really saw something wrote on it in blood. Tulika complained to Alok that he was blabbering like this from yesterday.
Alok said to them he really heard sound. Alok heard someone sound there Nima pretended like Bindhu to divert him. Later Alok was sleeping.
Nima woke him up he got shocked seeing Nima sitting on cupboard. He got scared and rolled down from bed. He noticed her missing and lay back on bed. He got scared seeing her sleeping beside him and shouted for help. Tulika and Suresh pretended like they didn't see anything and gave sleeping pills to him.
In the upcoming episode viewers will see; Tulika will serve food to Alok. She will pretend like drop the spoon down. Alok will help her to take it and get shock to see pairs of legs under the table.
Tulika will lie to him nothing there. Suresh will smartly remove it. He will get shock to find Nima sitting opposite to him. He will share it with Tulika but they didn't give heed to him. Alok will get shock to find Nima not appearing in camera too. Nima will play trick with them.
What will happen next? Will Nima bring out the truth of Alok? When will Virat return to home?
Upcoming episode will answer to our all questions stay tune with our space for more updates.