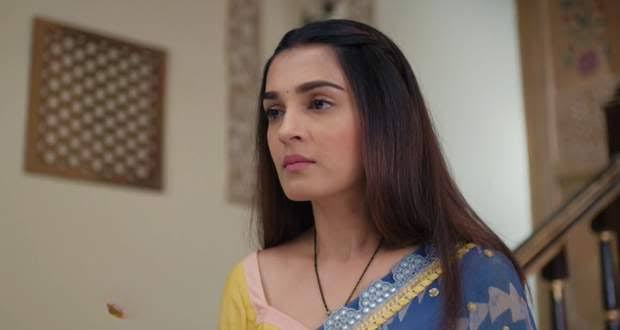 Pandya Store Spoilers, Upcoming Story, Latest Gossip , Future Story, Latest News and Upcoming Twist on SerialGossip.in
Star Plus' much loved show Pandya Store is gearing up for drama with Pandyas taking care of a baby.
In the current story it's seen that family pampered the new born baby and play with it. However they are worried about Dhara's slowly getting attached to the baby. Upon Rishita's suggestion Gautam takes Dhara and the baby to the hospital to return the baby to his mother.
Doctor tells Gautam and Dhara about the child's mother, Sweta being affected by some rare type of virus and being unconscious. Therefore doctor asks Dhara and Gautam to keep the baby at their house for some more time.
Dhara and Gautam refuse staing they don't want to get in any police case. They request to meet Sweta to ask about any relatives details to whom they can hand the baby. Sweta tells them that the baby doesn't have anyone to look after him and requests Gautam and Dhara to take care of him.
Sweta gives them a pendant chain which has her photo so that they can sell it and use for the baby's expense. Gautam and Dhara return home. Gautam explains Suman the situation and seeks Suman's help to detach Dhara from the baby.
In the upcoming episode it will be shown that Dhara will tell the baby that he will dress up like Lord Krish. Suman will say that Dhara will not be his Yashoda.
Suman will complaint that Dhara forgot her responsibilities because of this baby's present. She will ask Dhara to forget that baby and look after her children while Raavi and Rishita will take care of the baby. Dhara will look on stunned.
What will happen next? Will Dhara agree to Suman's decision?
What new twist the baby is going to bring in Dhara and Pandyas' life?
Stay tuned to this space for latest update of your favorite shows.