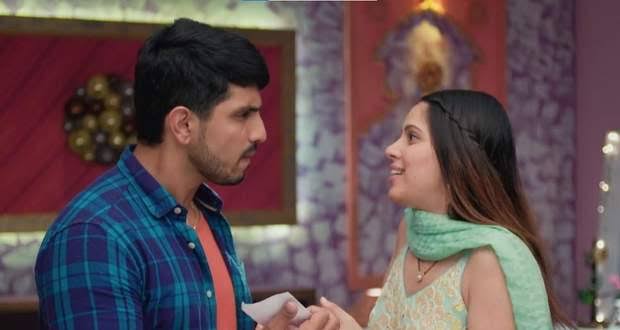 Pandya Store Spoilers, Upcoming Story, Latest Gossip , Future Story, Latest News and Upcoming Twist on SerialGossip.in
Star Plus' popular show Pandya Store is gearing up for more drama with Shiva misunderstanding Raavi and getting mad at her.
In the current story it's seen that Suman and Gautam get worried after learning that she left to Ahmedabad with the baby to find the baby's mother by herself. Suman realises that Krish notified Dhara about giving police complaint and scolds him.
Gautam gives Dhara and the baby's photo to the police to find them. Shiva gets enraged when Raavi happily tells him that she got 1, 5 lakh for her shoot. He confronts Raavi about secretly talking on the phone in the night and lying to him when he questioned her about it. He questions Raavi about the guy with whom she roamed around on the bike.
Raavi is shocked realizing that Shiva doubts her. She clarifies that he was a model and she met him regarding shoot. She claims that she's not wrong, but Shiva can't understand this as his doubt entered his mind.
Later Suman gets overjoyed when Raavi hands her the 1, 5 check. Shiva says that Raavi fixed that shoot without his involvement. Suman advises Raavi to take Shiva's opinion. Gautam will tell to Suman and will leave to find Dhara and the baby.
In the upcoming episode it will be seen that Pandyas will have dinner together. Raavi will ask Shiva to bring a glass of water for herself. Shiva will oblige. Suman will get furious.
She will say to Raavi that she started to command Shiva after earning money. She will remind Raavi that she didn't order Shiva to get water for herself before. She will disapprove her domination over Shiva.
What will happen next? Will Dhara find the baby's mother?
Will Raavi clear Shiva's misunderstanding and will they reconcile?
Stay tuned to this space for latest update of your favorite shows.