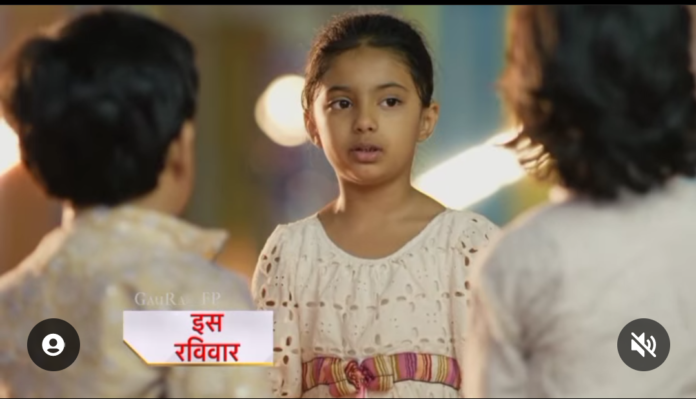 Pandya Store Spoilers, Upcoming Story, Latest Gossip , Future Story, Latest News and Upcoming Twist on SerialGossip.in
Star Plus' popular show Pandya Store is gearing up for more drama with the superman and the kids attacking the monsters and saves themselves.
In the current story, it's seen that the Krish shares his suspicion that the kids might have get kidnapped. Gautam and Krish decides to file the missing complaint. In the hospital Suman and Dhara pacifies a crying Raavi who worries about both Shiva and Mithu.
Dev Rishita and Prerna learns through Gautam and Krish the kids went with a superman. They all then hear someone screaming for help and sees the lady trying to kidnap a child. They rescues the child from the lady and inquires her about the kid's whereabouts.
The lady tells them she spot the kids in the graveyard only. The doctor informs Dhara and Suman about Shiva's health improvement which makes them happy. The kids and the superman fights with the monster. Chiku informs Dhara about their location so Dhara rushes to save the kids.
Shesh gets upset with Chiku for informing Dhara. Superman drops the kids in the safe place and when Chiku gives Dhara's number to let Dhara know about their location, the guy gets tensed realising it's Dhara's number.
In the upcoming episode, it will be shown that Shesh, Chutki and Mithu will say that they miss their mother and wants to go back to home. Shweta will say to the kids that she will take them to their real mother's. The kids will looks on.
Dhara will say this time she will foil Shweta's each and every evil ploys against her family. She will also state that she will defeat Shweta with the power of her motherly love.
What will happen next? Will Shweta use an opportunity to manipulate the kids against the Pandya's?
Will the kids agrees to go with Shweta? Will the Pandya's finds the kids?
Stay tuned to this space for the latest updates of your favorite Hindi shows.