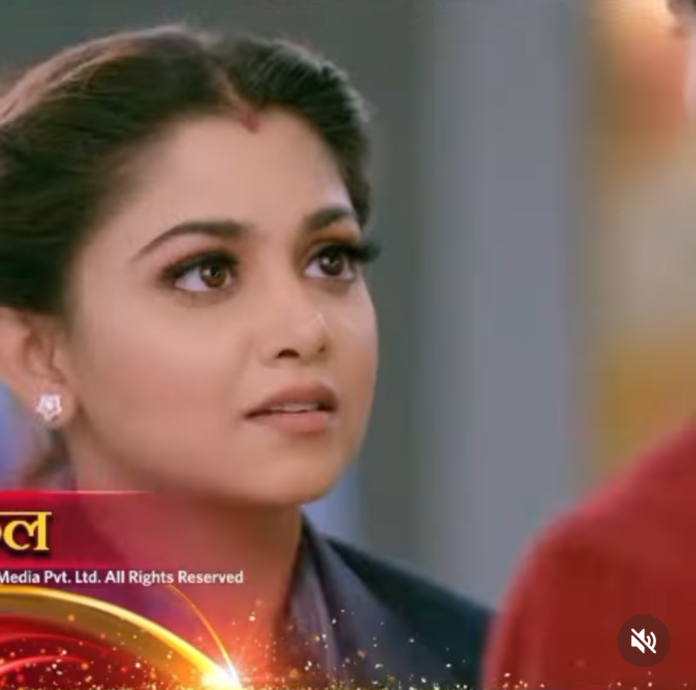 Parineetii Spoilers, Upcoming Story, Latest Gossip , Future Story, Latest News and Upcoming Twist on SerialGossip.in
Parineeti is Colors TVs Popular show. This show never fails to entertain it's audience with the unique story line. Now serial focusing on Parineet to confront Rajeev!
In the previous episode we saw; Rajeev went to meet Neeti. She informed to him that she wanna join back to work for emergency schedule. Rajeev asked her to attend Naman's Sangeet function with him. Neeti refused it reasoning her work.
Neeti made fun with him bringing first night matter. He got provoked and argued with her bringing Parineet matter and left from there.
Meanwhile Parineet saw Rajeev talking with someone in phone angrily. He thought to take Parineet with him to attend the function. He invited her but Parineet thought she might attend it to keep an eye on him. He asked her to get ready well to keep everyone eyes on her.
Parineet contacted Neeti and said everything to her. Neeti informed her she refused to go with Sanju but now she got leave extension so she will attend the sangeeth with him.
Later Neeti met Rajeev in office and spend time with him. Rajeev got panic thinking how will he stop Parineet from accompany him. Parineet helped Natasha to select dress. Meanwhile Neeti caught Rajeev red handed when did he called to Parineet.
In the upcoming episode viewers will see; Rajeev will think how will he stop Parineet from attending the function? She will start her emotional drama after this.
Later Neeti will call Rajeev when he taking shower. He will tell her that he will get late and mention I love you to her.
Parineet will get shock to hear it. Later Parineet will ask Rajeev Is she a good wife of him? He will tell her that she misunderstood him. Parineet will tell him she is not!
What will happen next?
When will Rajeev confess the truth to Parineet?
How will Parineet accept the truth?
Upcoming episode will answer to our all questions stay tune with our space for more updates.