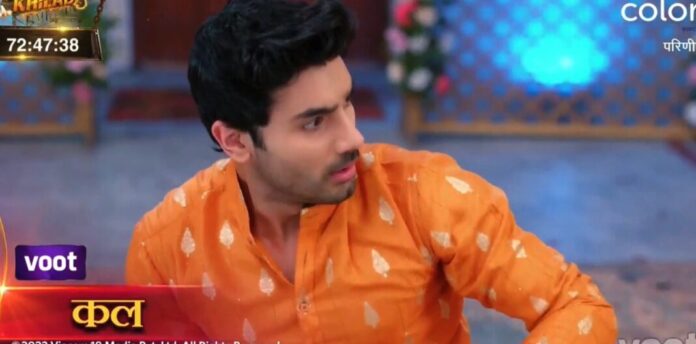 Parineetii Spoilers, Upcoming Story, Latest Gossip , Future Story, Latest News and Upcoming Twist on SerialGossip.in
Parineetii is Colors TV's popular show. This show never fails to entertain its audience with the unique story line. Now serial focusing on Rajeev on cloud nine
In the previous episode we saw; Neeti shared her grief to Parineet. Parineet assured to her that her dad would have like Sanju if he alive. Parineet compared Rajveer with Sanju and added both got best husband in life. They shared their happiness each other.
Vicky worried for Neeti and shared to his uncle that Mandeep hurted her a lot and this Cab driver too. Parineet and Neeti struggled a lot he was ready to sacrifice his life for Neeti's help. Gurpreet got chest pain. She demanded Vicky to don't share anything to Parineet and went to hospital with Harman.
Rajveer returned the ring to Parineet. Monty got shocked to see her there. Rajveer explained his situation to him. He got a message from Balwinder that Mishika coming back. He contacted her and assures to Mishika that he will definitely play with her.
Later Simi got call from Chandrika while talking with her she noticed Parineet there. She learnt from Parineet that she was working but none aware of it.
In the upcoming episode viewers will see; Monty and Rajveer will collied with Vicky. Rajveer will get shock to see Vicky there and escape from there before he notice him. Neeti will sit on mandap along with stranger. She will get shock to see Rajeev run from there.
What will happen next?
Will Rajveer tie knot with Neeti?
Will Mishka create new problems in Parineet's life?
Upcoming episode will answer to our all questions stay tune with our space for more updates.