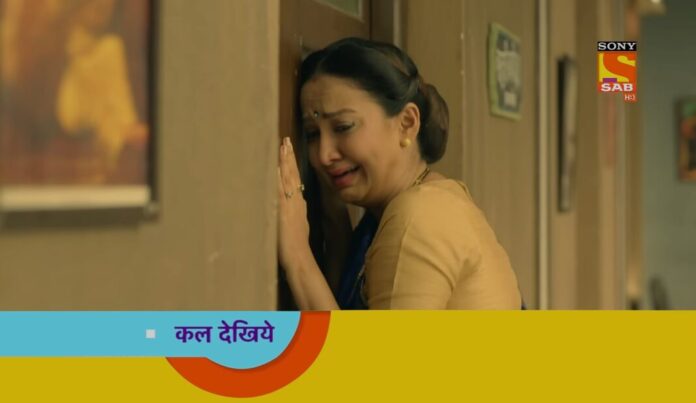 Pushpa impossible Spoilers, Upcoming Story, Latest Gossip , Future Story, Latest News and Upcoming Twist on SerialGossip.in
Sab TV channel launched a brand new show titled Pushpa Impossible starring Karuna Pandey alongside Garima Parihar and Darshan Gurjar. Earlier its seen that Bapodhara threw Susheela out of the house for helping Pushpa. Now it will be seen that Pushpa will be confused about what to do about Susheela.
Previously we have seen that, Saran advised Rashi to face the problem and not run away from it. Pushpa helped Peon help carry the files and Peon thanked her. Pushpa was worried about Ashwin's marriage expenses when Susheela gave her the agreement copy.
Pushpa was on cloud nine and was overwhelmed with Susheela's friendship. Manish and Sonal invited Pushpa and family for shopping and dinner while Pushpa was worried about the expense. She shares about Susheela giving the agreement copy and everyone were elated.
Amir Bhai was sure that they could win the case with enough evidence. Bapodhara learnt about Susheela double crossing him and threw her out of the house. Pushpa felt bad for Susheela's condition while Prarthana shared her worry with Chirag.
In the future episodes we will witness, Pushpa will want to return the copy to Bapodhara for Susheela but Mahendra will say against it as its her last hope to rescue her house. Sonal and Manish will also advise Pushpa to not return the copy for Susheela.
Will Pushpa pass her exams? Will Rashi defeat Pushpa in the exams? Will Pushpa vacate Bapodhara's Chawl? How will Rashi escape from Aryan?
All these questions will be answered in the upcoming episodes.
Keep watching Pushpa Impossible from Monday to Friday at 9:30 pm only on Sab tv and anytime on Sony Liv app.