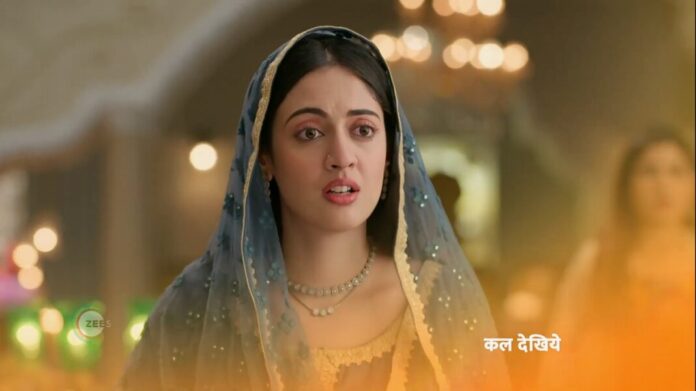 || Rab Se Hai Dua Spoilers, Upcoming Story, Latest Gossip , Future Story, Latest News and Upcoming Twist on SerialGossip.in
Zee TV's popular show Rab Se Hai Dua stars Karanvir Sharma, Richa Rathore and Aditi Sharma in lead roles. The show revolves around the lives of Dua, Haider and Gazal. The concept is based on polygamy in Islam. Currently the show is gearing up for interesting twists and turns.
In the previous episode, Hina feels bad for trusting Gazal not Dua. She bashes Gazal. Dua feels bad for Hina. Gazal goes to Haider. Haider asks her to stay away. He goes to Altaf. He says he is ashamed and asks him to forgive him.
Altaf says that he wants Ruhaan to feel ashamed too. He thanks Dua for trusting in him and delivering him justice. He leaves. Haider feels bad for not trusting Dua. Rahat praises Dua. Dadi says that she was with Dua in all these. She gets credit too.
Hina asks Dua to forgive her. She kisses her forehead and hugs her. Gazal tells Gulnaaz that Dua has to pay for this. Gulnaaz requests her to not reveal her name infront of the family. Gulnaaz takes Dua's side and toungelashes Gazal.
Hina asks Gazal why she didn't refuse to marry Altaf on face and did all these in behind. Dadi orders to throw Gazal out of house immediately. Gazal goes to Haider.
Dadi asks her to not touch Haider. She asks Mumtaz and Noor to bring Gazal's luggage. Gazal asks why none wants to know why she did all these.
In the upcoming episode, Gazal tells Ruhaan that Akhtar family can kick her out of their house but they can't kick him out of her heart. She asks Ruhaan to confirm from Dua as she told her about her feelings.
Ruhan looks at Dua being shocked. Dua says that Gazal is lying she never told her anything about Ruhaan.
To know what happens next stay tuned to Rab Se Hai Dua on Zee TV/Zee 5 app and this space.