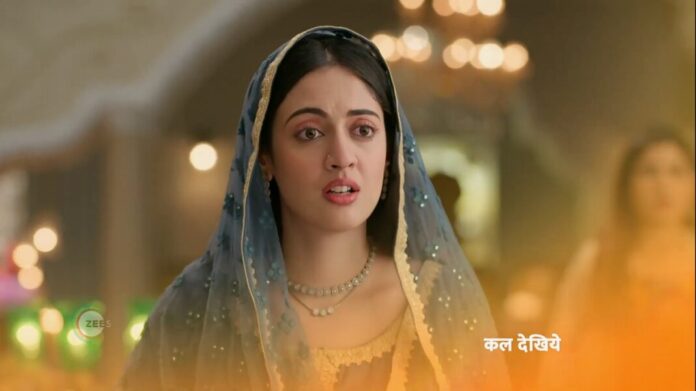 || Rab Se Hai Dua Spoilers, Upcoming Story, Latest Gossip , Future Story, Latest News and Upcoming Twist on SerialGossip.in
Zee TV's popular show Rab Se Hai Dua stars Karanvir Sharma, Richa Rathore and Aditi Sharma in lead roles. The show revolves around the lives of Dua, Haider and Gazal. The concept is based on polygamy in Islam. Currently the show is gearing up for interesting twists and turns.
In the previous episode, Gazal requests that Haider give her some time. Haider asks her to stop talking and claims that only low people can do such things. Gazal tells Ruhaan that she did everything she could for him because she loves him.
She tells Ruhaan that the Akhtars can kick her out of their house but not out of her heart. She requests confirmation from Dua as she told her about her feelings. Dua claims Gazal is lying because she never told her anything about Ruhaan.
Dadi questions Gazal about why she didn't tell Hina about her feelings. Gazal claims she didn't want anyone to misinterpret her. She claims she has undying love for Ruhaan, which is why she falsely accused Altaf in order to avoid the wedding.
She claims she asked Dua to end the marriage, but Dua refused because she wanted to kick Gazal out of Akhtar's house. Gulnaaz is enraged because she believes Gazal is exploiting Ruhaan.
Gazal prepares to leave with her belongings. Ruhaan stops Gazal and expresses his feelings for her. Flashback shows, when Ruhaan expressed his feelings to Dua, Gazal overheard Dua and Ruhaan's conversation.
In the upcoming episode, Gulnaaz lashes out at Gazal as she calls Ruhaan her prey. Gazal says that she has zero interest in stupid Ruhaan as she is in love with Haider. She says that she will use Ruhaan to break Haider and Dua's relation
To know what happens next stay tuned to Rab Se Hai Dua on Zee TV/Zee 5 app and this space.