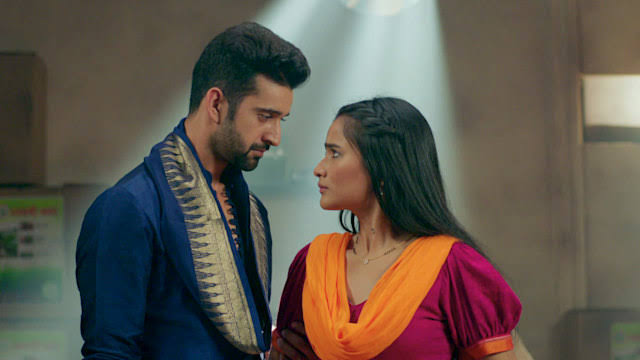 Rajjo Spoilers, Upcoming Story, Latest Gossip , Future Story, Latest News and Upcoming Twist on SerialGossip.in
Star Plus' daily soap, Rajjo, is gearing up for more drama with Arjun being confused after Rajjo saved his life. 
In the current story, it's seen that Arjun takes Rajjo to the godown. He makes her lie on the ground by placing her head over sacks. He sees the godown is dark, so he turns on his mobile torch and places it next to Rajjo. He cares for Rajjo.
He grows closer to Rajjo while treating her wounds. He asks Rajjo why she risked her life to save him, to which Rajjo says that she has returned here to protect him. She calls herself Arjun's protection shield. Rajjo thanks Arjun for caring for her.
Arjun says that he should thank her for saving his life. Arjun convinces Rajjo to sleep there, not in front of his room, as she needs to rest. Arjun is confused about his opinion on Rajjo after she risked her life to save him. 
In the upcoming episode, it will be seen that Arjun will say to Rajjo that she can never become Rajjo Singh Thakur. He will say that she can't take part in the Diwali race with their family name.
Rajjo will tear the register slip for the race and will say that she will run as Rajjo. Arjun will say that she still can't run. Rajjo will ask why. She will ask if it's because she's not from a rich family.
She will say that the sky and land belong to the poor too. She will firmly say that she will run in the Diwali race. Rajjo will ask Arjun to challenge her if he wants.
How will Arjun react to it? Will Rajjo be able to participate in the Diwali race and win?
Stay tuned to this space for the latest update on your favorite show.