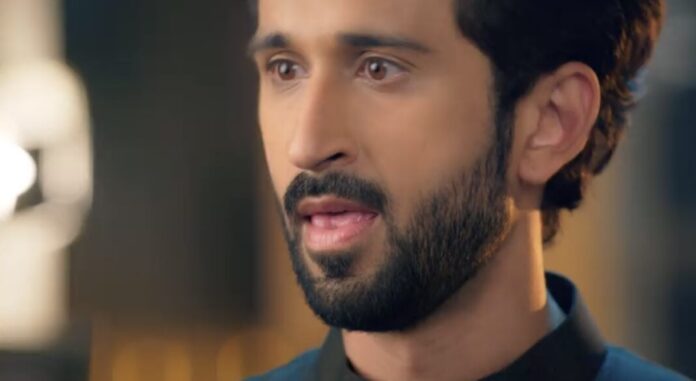 Saath Nibhana Saathiya 2 Spoilers, Upcoming Story, Latest Gossip , Future Story, Latest News and Upcoming Twist on SerialGossip.in
Saath Nibhana Saathiya 2 is seeing twist with the show taking leap and Gehna becoming Kamya and falling for Kabir, now she sees a challenge to save Kabir who is actually Surya from Sikander. Viewers have also seen new male lead Kabir being there for Kamya, it will be interesting to watch will Kamya and Kabir really end up together!
In the ongoing track, Gehna comes to Desai's as Anant's last rites are being done. Praful tells all how Gehna found the culprit so Jamuna apologies to her and asks her to come back to home. Kanak and Hema plan to spike Gehna's drink but she senses it. Dimpy calls Gehna to meet her. Gehna is confused but then goes to meet her. Dimpy tells Gehna how Kabir is not Kabir but Surya. Gehna will decide to bring the truth out but Surya will say not to. Suhana selects Sikander over Surya as she thinks if Sikander goes to jail then their house will shatter.
Dada and Dadi pray to bring Surya out. Sikander asks Arjun to make Surya's bail rejected so Surya is taken to jail. Here, Kanak and Hema think of Gehna being the daughter of Desai's. Gehna tells everything about Surya to Jamuna and Praful, they ask her to fight for Surya and offer money. Kanak hears this and later goes to ask money from Jamuna but she gets scolded. Here, Gehna comes as lawyer of Surya, surprising him. Surya says I don't want to fight. Gehna says help me find the real culprit.
Surya agrees. Sikander and Arjun are shocked to know Gehna is Surya's lawyer. Sikander tries to warn Gehna but she stays firm in her decision to fight the case. Arjun tells Sikander how tbey can't harm Gehna as now she is the lawyer of Surya, and if they harm her then police can come after them. Sikander sees Gehna talking to Surya's friends so he asks someone to do a blast. A man throws a bomb on Gehna.
In the upcoming episodes, Surya will sense trouble for Gehna. Gehna will be in hospital getting treated.
Will Kamya be able to prove Surya's innocence? Who killed Anant?
How will Surya and Gehna unite?
Keep following this space for more updates on your favourite TV shows.