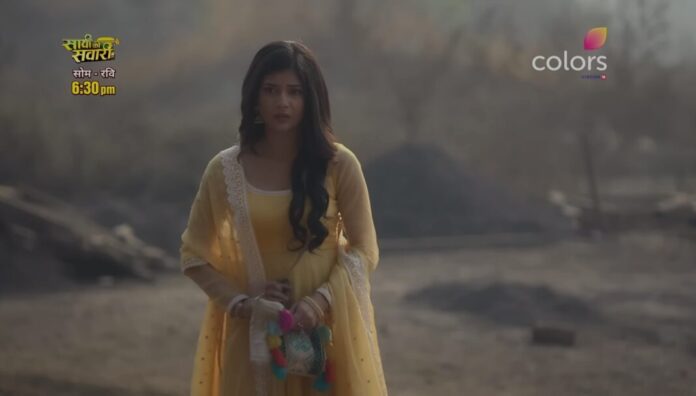 Saavi Ki Savaari Spoilers, Upcoming Story, Latest Gossip , Future Story, Latest News and Upcoming Twist on SerialGossip.in
Colors TV show Saavi Ki Savaari features Samridhi Shukla as Saavi and Farman Haider as Nityam in the lead roles. This is the story of the girl who drives auto to lead her family.
Now, Dhruv gets shoot by police before helping Shivam so it will be interesting to watch that what going to happen in the future episodes.
Earlier its seen that, Dhruv's goons caught Saavi. Dhruv asked Saavi about proof. Saavi tried to explain him that he misunderstood her. He tried to kill her. But Shivam came there and saved Saavi. He blamed Dhruv for ruining his life. He asked him to tell the truth to Vedika and Nityam.
Dhruv agreed to tell the truth if he got money then. Nityam told Dalmias that tomorrow is last day for Saavi in Dalmia house. He said that negative energy will leave the house with Saavi so they should celebrate the holi very well. He revealed that he want Himesh to become CFO of Dalmia industries.
Dimpy got happy hearing him. Sonam learnt that Dimpy hired contract killer to kill Raksham. She called police and informed them about Dhruv's location. Contract killer reached saluja building but got attack by Dhruv's goons. Police came there and shoot Dhruv.
In the upcoming episode, Saavi will tell Nutan that everything is over. Nutan will be shocked learning that Saavi risked her marriage to reunite Raksham and his family. Later, Nityam will ask Saavi to sign on the divorce papers.
Will Saavi sign on the divorce papers? Will Nutan tell the truth to Vedika?
All these questions will be answered in the upcoming episodes.
To know what will happen next in your favourite show Saavi Ki Savaari, stay tuned to this space.