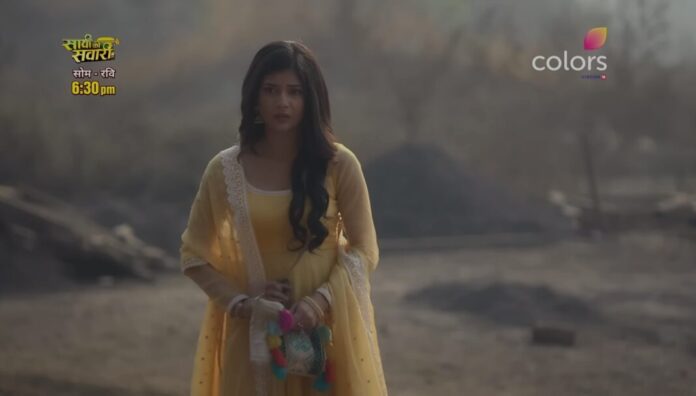 Saavi Ki Savaari Spoilers, Upcoming Story, Latest Gossip , Future Story, Latest News and Upcoming Twist on SerialGossip.in
Colors TV show Saavi Ki Savaari features Samridhi Shukla as Saavi and Farman Haider as Nityam in the lead roles. This is the story of the girl who drives auto to lead her family. Now Saavi got an idea to bring Raksham to Dalmia house so it will be interesting to watch that what going to happen in the future episodes.
Earlier its seen that, Shivam asked Saavi to not get affected with Dhruv's death. Sonam came there and revealed that she called the police. Shivam yelled at her for destroying his hope.
Saavi told him that Sonam cares about them that's why Sonam called the police. Later, Saavi picked Nutan's call and told her that everything is over. Nutan told her that she is with her and the latter did nothing wrong.
Other side, Shivam requested Sonam to leave from his life because he can't trust her again. Sonam promised to not meet him again. Dimpy and Himesh got information that contract killer and Raksham died.
Nityam gave will papers and divorce papers to Saavi. And he asked her to sign on those papers. After some time, Dalmias got ready to celebrate Holika Dahan. Dalimias failed to recognize Himesh because his face was covered with colors. Saavi got an idea to bring Raksham to Dalmia house.
In the upcoming episode, Shivam will decide to leave Ujjain. Saavi will stop him and ask him to stay in Dalmia house. She will say that if he did not come then she will also lose everything like him. And she ask him to enter the house with new identity. Later, Saavi and Nityam will celebrate holi.
Will Raksham get chance to stay in Dalmia house?
How Saavi will escape from divorce matter?
All these questions will be answered in the upcoming episodes.
To know what will happen next in your favourite show Saavi Ki Savaari, stay tuned to this space.