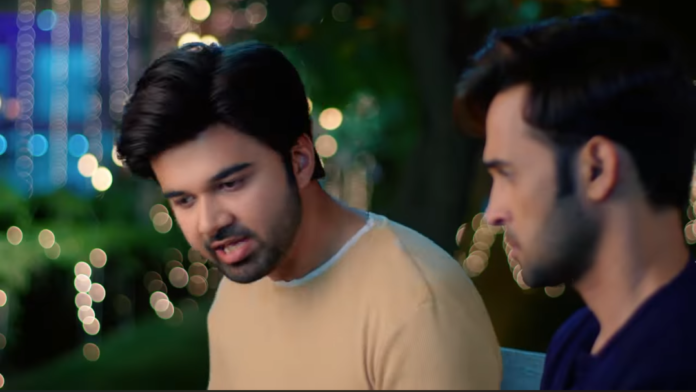 Sasural Simar Ka 2 Spoilers, Upcoming Story, Latest Gossip , Future Story, Latest News and Upcoming Twist on SerialGossip.in
Colors TV's popular show Sasural Simar Ka 2 is now gearing up for more drama as Simar reveals in front of everyone that Raj is trying to harm Gajendra. What will happen now? Will Aarav believe Simar?
In the previous episode, we saw that Vivaan goes to Reema. He apologizes to her because he misunderstood her. He says that it was Divesh's mistake but he did wrong by getting angry at her. Reema hugs him. She tells him that Simar told her that if she tells him the truth then everything will be fine and that is exactly what happened.
Here Aarav goes to Gajendra's room and sees that Simar is sleeping on the chair. He goes to her and wakes her up. He holds her hand and takes her out of the room. Aarav tells Simar that there is tension between them but he cannot see her hungry. Simar says he doesn't need to worry about her. Aarav says that she is trying very hard to keep Gajendra happy so she should take care of herself too.
Here Raj tells Chitra that Simar and Aarav don't give up on Gajendra, so they have to do something. Aarav comes there and asks them what they are talking about. Chitra and Raj are shocked. But later Aarav apologizes to them as they felt bad for Simar's words. While Raj and Chitra ask him to remove the camera.
In the upcoming episode, we will see that Aarav and Vivaan will come to Divesh and will beat him. Reema and Simar too will arrive there. Vivaan will ask Reema to teach Divesh a lesson. Reema will slap him.
Will Divesh try to create more trouble for Reema?
Will he take revenge on her?