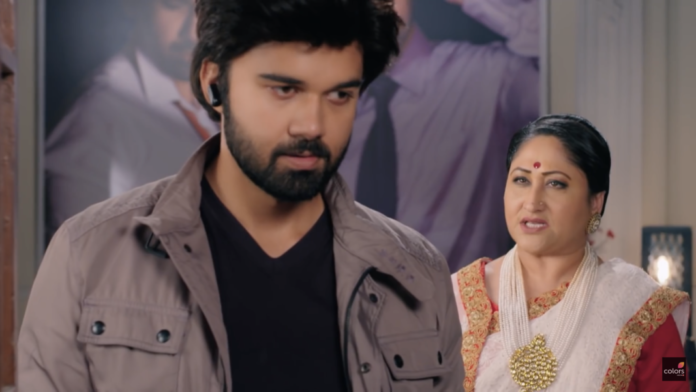 Sasural Simar ka 2 Spoilers, Upcoming Story, Latest Gossip , Future Story, Latest News and Upcoming Twist on SerialGossip.in
Colours TV newly launched show "Sasural Simar ka 2" has garnered a huge amount of audience from the date of its launch. The gripping storyline filled with twists and turns makes it engaging for the viewers. Will Oswal's family accepts Simar as a new family member? It will be exciting to see how Simar wins over their heart.
In the previous episode we have seen that Gajender asked Samar's feelings for Simar then he told him that he was like a father figure to Simar. He then asked Samar if he wanted to marry Simar, he was shocked. Aditi praised Reema for her Diwali decoration and tild that she missed Simar, Reema became angry and stopped her then she diverted her to someother topic. She hoped that Gajender might have done his work. Aarav sitting in his room imagining Simar and she gave him ideas to clear his dilemma, she asked him to keep his family first above everything.
Sandhya came and asked him to get ready for Diwali. Aarav shoed her enthusiasm she was happy to see the change in him. While doing Pooja Geetanjali Devi consoled Aarav and asked him to forget his past and start a new beginning. Simar showed concern towards Indu, but as she was going to scold Simar Avinash and Gagan came, she stopped. Avinash called Simar his pride and praised her. When they left Indu scolded Simar and told ger that she thought Simar shared everything with her but she was wrong. She also told her about how Geetanjali Devi humiliated her and she couldn't reply to her.
She also told if something would happen to her father afyer knowing the truth then who would be responsible. Indu put her hand above diya and asked her to promise to leave Aarav, Simar was quite.
In the upcoming episode we will see that Gajender will ask Avinash and Indu that he being a father figure to Simar has decided Samar to marry Simar, Samar is also ready for the wedding. Aarav also hears him, everyone is shocked.
What will Aarav do after hearing Gajender?
What will Simar decide?
What will be Indu and Avinash decision on this?
Stay tuned to know more about your favourite show Sasural Simar ka2 on this space.