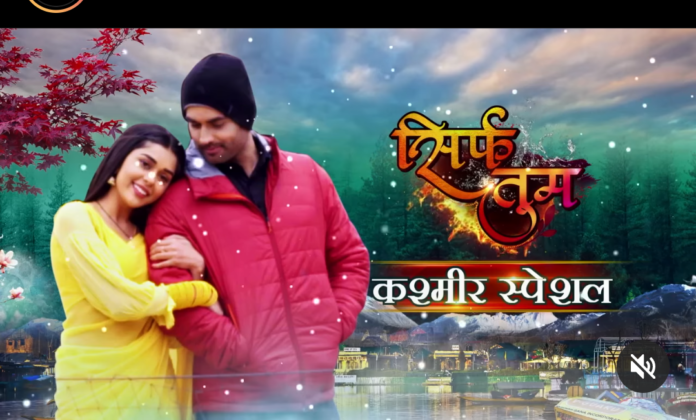 Sirf Tum 10th August 2022 Written Update on SerialGossip.in
The episode starts with Aditya and Suhani getting their joining letters. Aditya gets morning shift but Suhani gets night shift. Suhani doesn't object but she accepts it. The head in charge says that Suhani will report for senior Dr R.O. Dr R.O's work style is different but he is the best doctor in the hospital. Suhani will get to learn many things from him. Aditya, Nisha and Suhani talk about the good maintenance of the rural hospital. Aditya says that Dr Shekhar is a nice person whom they are reporting. Suhani talks about Dr R.O and Nisha says that she scared of Dr R.O's temperament. He is bit weird and he doesn't even sleep at night. Suhani asks his full name but Nisha says she doesn't know that.

Suhani assumes that people are spreading rumours about Dr R.O. Aditya says he knows karate and he can protect Suhani with his skill. Suhani laughs. Suhani find a bunch of patients and learns that they all want to get treated by one senior doctor. Suhani waits for Dr R.O and decides to break her fast before he comes. Suhani performs the ritual to break her fast. Ward boy tells her to go to meet Dr R.O immediately. Suhani says she will come after some times. Ward boy comes again with a wound on his head. He says that Dr R.O is getting furious, so Suhani can't waste time. Suhani says it's called violence. She goes to meet Dr R.O.
Ranveer angrily tells the nurse that he won't wait for a junior doctor. Suhani hears his voice and gives her introduction. Ranveer turns back and they both get shocked to see each other. Flashbacks are shown. Ranveer tells his ward boy Mukesh to offer sweet to Suhani, as that's how they welcome junior doctors. Suhani wants to do the dressing of Mukesh's wound, but Ranveer stops her. He tries to feed her sweet, but she doesn't open her mouth. He warns her and then holds Mukesh by his collar.
Suhani tries to stop Ranveer but he pushes her away. She faints after her head hits the wall. Ranveer brings a bottle and makes Suhani drink water. He sprinkles water on her face and she gets up. She tells him to stay away and asks him how dare he touched her. She says she wanted to throw her marksheet at his face, as she topped the exam without his help. She proved her worth. Ranveer looks at her angrily and she leaves.
Suhani comes back home and goes to her room without saying anything to her family. Sudha wonders why she is quiet. Dadi says may be she is tired. Suhani cries badly in her room and asks God why Ranveer comes in front of her every time she tries to distance herself from him. Suhani's family goes to her room. Ranveer does rash driving and recalls Suhani's words. He stops the car and drinks alcohol. He says Suhani shouldn't have come back.
Now he will take revenge from her for the endless suffering he went through. Dadi and Sudha suggest Suhani to quit her job. Rakesh says it's not easy to leave a government job. Suhani's licence will be cancelled if she quits her job. Sudha says how will Suhani face Ranveer for one year. Rakesh says Suhani already said she is not afraid of Ranveer. So it's upto her, whether she believes in herself or not. Will she ruin her career to avoid Ranveer? She has to make her own identity.
Episode ends
Click to read: