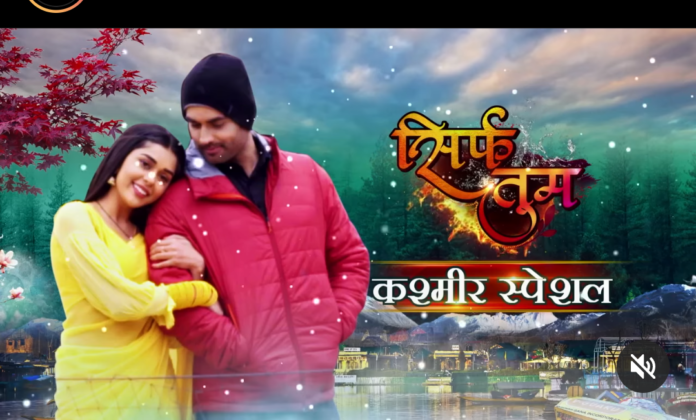 Sirf Tum 27th July 2022 Written Update on SerialGossip.in
The episode starts with Suhani coming out of college happily and Aditya says she is glowing it seems her exam went well. She sits on his bike and they leave. Aditya asks her study related questions at home and she answers correctly. Suhani feels sleepy while studying and Sudha gives her coffee. Next day Suhani refuses to eat anything but Sudha forces her to drink juice.
Suhani denies and Sudha assumes that she kept fast for Ranveer on Teej. She calls Dadi and tells her that Ranveer ruined Suhani's life. Suhani got low marks due to him and still she is being his well wisher. She couldn't cut ties with him yet. Sudha tells Suhani to break the fast if she doesn't care for Ranveer anymore. Suhani makes Sudha sit and says she kept this fast for not this changed Ranveer who disrespected her and disappointed her. She kept the fast for that whom she loved and admired. Who also loved her. She doesn't have relation with this present Ranveer.
Aditya calls out Suhani for going to college. Suhani comes out and he gets mesmerized looking at her. He controls his emotions and Suhani flips her hair. He says he is very to become her driver. He will be at her service always. He offers her chocolates too. He leaves with her on bike. In class two nurses complaint to Dean that one arrogant patient called Ranvijay pushed away one of the nurses. The nurses refuse to attend the patient.
Suhani recalls Ranveer's rude behaviour and she asks for Dean's permission to attend Ranvijay. Aditya cautions Suhani saying it can be dangerous for her as the patient is not normal. Suhani still goes to attend him. Aditya says he wants to accompany her for her safety. He says he will wait for her outside. Suhani goes near Ranvijay and the latter throws away the food angrily saying it's tasteless and he wants homemade food.
Suhani tells the nurse to bring Poha for him. Ranvijay threatens her saying why she is acting stupid. He already said he won't eat hospital food. Suhani says he can collapse due to stress so he should calm down. He says he will collapse the hospital if he doesn't get homemade food. He will show real place to her. Suhani says nurses take care of such arrogant patients like him so he should be thankful and he is nothing in front of doctor or nurses. She pushes injection and he falls asleep before giving any reaction.
Aditya talks to Suhani and Ranvijay removes all the channels from his hand and pushes away Suhani. Suhani gets injured on her head and he faints. Aditya goes to bring first aid for her but till then Ranvijay's health worsens. He asks for homemade food and doesn't let Suhani treat him. Suhani goes to talk to the Dean regarding that. Dean says it's against hospital rules but he allows Suhani for Ranvijay's sake. He tells Suhani to treat her wound too.
Episode ends
Click to read: