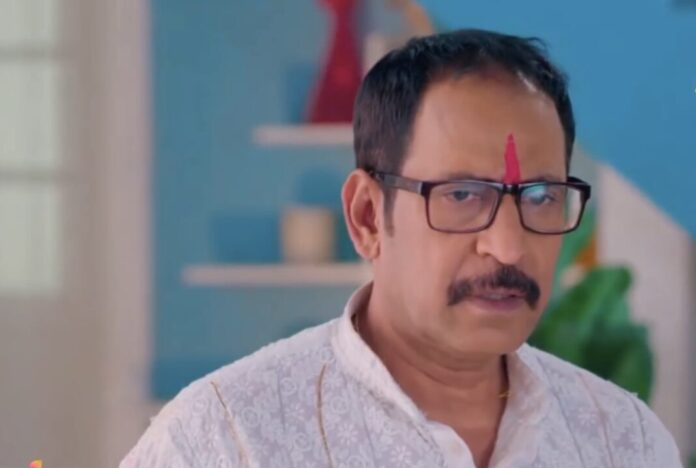 Sirf Tum 28th March 2022 Written Update on SerialGossip.in
The episode starts with Suhani coming back from market lately and Ranveer waits for her. He questions her why she didn't inform him before going out. He wast worried for her, she says she didn't tell him to wait then why he waited. She won't give him every update of herself. He says she can go wherever she wants. He then stops her saying he wants to color her as its their first Holi. She tells him to stay away as he promised her he wont come close to her. Ranveer gets upset and she is about to leave but her feet gets twisted and she slips. Ranveer also falls down while saving her.
The Holi colors fall on them and Ranveer laughs seeing Suhani. He says she told him that she won't let him apply color but then this happened. Suhani says she didn't do it knowingly. Ranveer stops her from leaving and gets close to her. He says no matter how much she denies. But she feels for him still. She feels good whenever he touches her. She denies that and he colors her cheek. She leaves. Asha goes to kitchen to talk to Mamta but the latter vents out her frustration on the cook. Asha stops Mamta but the latter says kitchen is for cooking not for making bonds. She humiliates Asha and leaves. Ansh lies in bed thinking because oft Suhani he got rooms in the mansion but slowly the whole mansion will belong to him. Ranveer comes in and tells him to go to another room and stay there with Asha. Suhani will stay here alone. Ansh says he is her husband but Ranveer sends him away. Ranveer tells Suhani to close the door before sleeping. Suhani sits and says Ranveer hurt her a lot but she can't hate him or love him. Its very confusing.
Mamta gives six months ultimatum to Ranveer saying if Asha won'tg leave the house she will leave the house. Asha tells Ansh how to give rent as they don't have money. They can't stay here long as they have some self respect. Ansh says she didn't thinkg about it when she used to take money from Vikrant. Ansh says Asha should consider all this property as hers else she will never get her rights. She should plan something to get rid of Mamta forever. Asha tells him to find a job but he says he will do something big. He leaves and Suhani assures Asha that she will find a part time job soon. She says she will gather the deposit money as well. Ranveer says six months is enough for him and he will earn enough money to build a new house for Mamta and Suhani both.
He will take them away from Vikrant forever. Suhani gives interviews for jobs and Ranveer looks for Suhani in college and his friends tell him that she went to give interviews. He tells them to prepare all the notes of the classes Suhani missed. Suhani gets a job in return of half salary. Ranveer says she won't do that job. Suhani argues with him and says she will do it. The recruiter rejects her and she gets mad at Ranveer. She says why he always ruins her work. He says she can't become the best doctor like this. Noone will run after her with class notes. She should focus on MBBS studies only. She says but she is in this situation because of his fault and she will handle this situation in her own way. He doesn't need to interfere.
Episode ends
Click to read