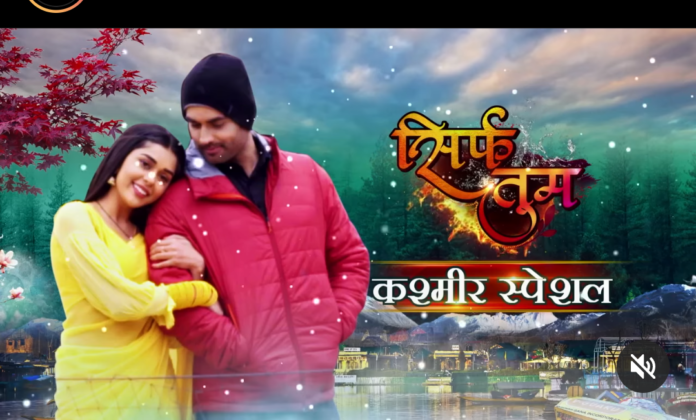 Sirf Tum 2nd August 2022 Written Update on SerialGossip.in
The episode starts with Suhani asking Aditya why he hid about his parents from them. He is in so much pain but he didn't share that with them. Aditya gets emotional and sits. He says he believes in earning friendship by spreading happiness not by using sympathy. He lost his parents in the accident and that is a bitter truth which he has to accept and he wants to face everything with a smile not with sorrow. It works really. He apologises to Suhani's family for hiding the truth. Rakesh hugs him saying he is genuinely a nice person and he believes Aditya will become a great doctor one day.
Aditya gets a call from the bike repairing store and he says he wants it like before and he will pay the amount. Rakesh gives him money saying not Aditya but he will pay for the bike. Aditya denies but Rakesh insists him. Suhani interrupts saying both of them won't pay for the repairing. But that person who caused this will pay for it.
Aditya tells Suhani not to get into an argument with Ranvijay as he is dangerous. Suhani says he should not worry but she will get the money from Ranvijay only. Suhani goes to Ranvijay's office and warns him to give twenty thousand rupees for the bike damage. He mocks her saying why she is asking for double amount. She has guts to threaten him but he won't give her a single penny.
Suhani says she will reopen all the cases against Ranvijay if he refuses to pay the amount. She wants his men to apologise to Aditya and also he has to pay for the damage of Aditya's bike. Suhani is about to leave but Ranvijay stops her and pays the money in fear that she might complaint against him and he won't be able to take action against her or her family as she has a bond stating that.
Suhani gets happy to get the money and she imagines Ranveer is standing in front of her. She says she never felt this much confidence before because of Ranveer but now she learned that she can handle everything on her own. Aditya gets a surprise in his room and sees card, bouquet etc are kept.
He thinks Suhani did all these and he finds his bike which has been repaired and sent back to him. He wonders how did it happen so fast. Suhani's family also asks him to pose for a picture with them. Their picture gets clicked and he asks them why they are doing all these for him and who paid for the bike repairing. Rakesh says they didn't pay anything but it's Ranvijay who paid for this.
Dadi says Suhani bravely faced Ranvijay and taught him a lesson. Aditya gets impressed and says Suhani never fails to amaze him. He tells Ishan that they will go for a bike ride together. Suhani says Ishan is still not an adult who can ride a bike. He should first start going to college then they will think about it not now. Ishan says all his friends have bikes except him. Suhani shuts him up and Rakesh says due to ups and downs in their family he couldnt think of giving bike to Ishan. But he will give him later.
Ishan leaves upset and Dadi tells Suhani not to be strict with Ishan but she says it's for his good future only else he will not get good marks in exam if his focus shifts to bikes. The photographer gives the photo frame of Aditya with Suhani's family. Aditya gets emotional and thanks them for considering him a part of their family. Rakesh says whenever he will miss his family then he can look at this picture and think that they are with him always.
Aditya notices the photo and feels thankful to Suhani. Suhani comes to his room for an assignment. She says they will prepare it before final submission. She starts working on it and he stares at her romantically. There Dadi tells Sudha that she feels like Suhani and Aditya compliment each other a lot and it's kind of visible in the photo too.
Click to read: