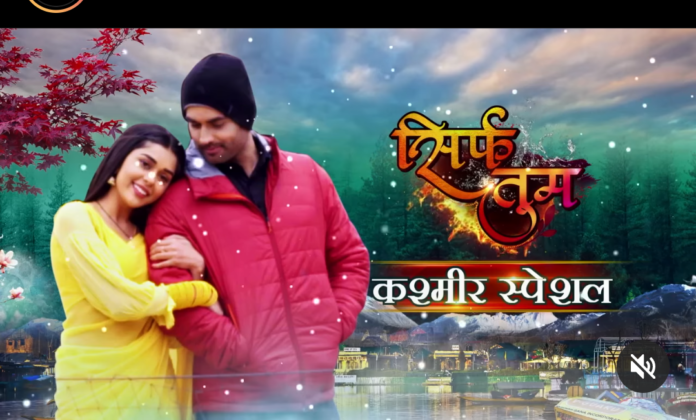 Sirf Tum 4th August 2022 Written Update on SerialGossip.in
The episode starts with Suhani is about to leave for college but Sudha stops her and says she will have to finish the breakfast. Suhani says she will come back soon as she has only two classes. Sudha says she will wake Ishan up as he sleeps for long time nowadays. He needs to focus on studies. Suhani recalls how she caught Ishan drinking alcohol. She leaves for college and learns from a news that one poisonous alcohol has been sold to young people last night. Four people have died due to that. Suhani worries for Ishan and rushes to home.
She bumps into Aditya and apologises to him. She sees that Rakesh is slapping Ishan and scolding him for drinking alcohol. Dadi says Suhani is working hard for her family but Ishan is totally opposite. Suhani comes and checks Ishan immediately to see if theres poison in his blood. She sees he is fine. She takes him to God and tells him to apologise for his deed. He should also feel thankful that nothing happened to him as many young people died due to consuming poisonous alcohol. Ishan says he is always wrong for his family. Noone tried to understand his situation. Only Suhani gets priority here. A doctor and an alcoholic stay in this house. He gets mad at Suhani for telling about his habit to Rakesh. Rakesh says he is nothing in front of Suhani.
Ishan vents out his anger saying he started drinking alcohol because of his family. Suhani and Ranveer's drama pissed him off. Noone thought about him that he also exists in the house. They left the city for Suhani but he lost his friends in Dehradun, he is left alone here and for that loneliness he consumed alcohol. He will repeat it again and noone can stop him. Rakesh is about to hit him again but Ishan locks himself in room. Rakesh falls sick and everyone tells him to relax. Suhani knocks Ishan's room door. Ishan blames her for telling the truth to Rakesh. Aditya tells Suhani to leave him alone for some time.
Dadi says she only told Ishan's truth to Rakesh. She overheard Suhani and Ishan's conversation last night. She blames Suhani for not stopping Ranveer from drinking alcohol. When things went out of control and her marriage broke she left him. But in Ishan's case they need to handle him strictly. Suhani says Ishan is young and they can't beat him or force him to leave his addiction. Dadi says if she knows everything then she should handle Ishan now. Suhani gets worried and Aditya gives her alcohol bottles for Ishan. He says they should apply reverse psychology on Ishan and can tell him to drink alcohol with his family. They tell Ishan to open the door but he doesn't respond. They barge into his room by breaking the door and finds a note written by him. Ishan writes he is going to Ranveer as the latter is better than Suhani according to Ishan. Ishan says he will become like Ranveer now. Suhani thinks she can't let Ranveer come back in their lives again.
Episode ends
Click to read: