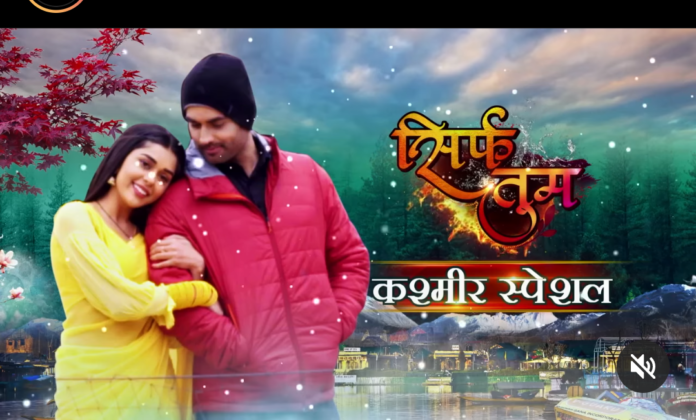 Sirf Tum 9th August 2022 Written Update on SerialGossip.in
The episode starts with Suhani talking to her family while having food. Ishan gives a letter to Suhani which came from her college. She reads this and learns it's about her internship in a village. Her posting happened there. Dadi says she topped the exam and she is such a brilliant student. Why would she go to a village? Suhani says treating patients is her main priority. If every doctor goes to the city then who will treat the patients village? She then reads the name of the village that is Shahpur. She gets worried as its near Dehradun. Rakesh tells Suhani to do what is okay for her. She should not compromise.
Suhani says she will talk to Dean regarding her posting. She goes to the college to talk to Dean and finds other students are also insisting him to change their postings in village. They give several excuses but Dean refuses to make any changes. He says wherever they are allotted that can't be changed as per their convenience. Suhani looks stressed and Aditya comes to cheer her up. He says his posting is in Shahpur too. He says he is there to give her company and she should be happy for that. He makes her laugh with his antics. Suhani tells her family that Aditya will be with her in Shahpur and she is ready to go back to Dehradun.
Everyone gets happy to know that and Dadi says Ranveer won't come to Shahpur as it's not that close to Dehradun. Rakesh tells his family to start packing their luggage quickly as tomorrow they will leave for Dehradun. Ishan gets excited knowing he will get to meet his friends there.
Ranveer draws Suhani's sketch by standing on the edge of the roof. One junior doctor called Deepak searches for him for an operation. He learns Ranveer is on terrace of the hospital. Ranveer says he draws Suhani's sketch every day just to remember she deceived him and left him. Deepak goes near Ranveer and calls him. Ranveer grabs his collar and tries to push him down. He tells Deepak why he disturbed him? He tells Deepak to speak confidently in yes or no insted of stammering. Deepak gets scared and replies everything is ready for the operation like how Ranveer wants. Ranveer burns Suhani's sketch and takes the ashes. He says this ash gives him peace. He leaves.
Suhani reaches her previous home with her family. She feels nostalgic and recalls past moments in the house. Aditya arrives with a flower bouquet and Suhani opens the door. He says he brought the bouquet for Dadi only. Sudha says Aditya should not stay anywhere else as they have their own house. Aditya says he already settled down with his cousin in a house. They dont need to worry. Sudha says they trust him and Suhani will be safe with him. After one year they can take transfer anywhere else. Aditya tells Suhani to get ready as they can't be late on their first day of duty. He waits outside for her in a cab.
Suhani refuses to eat curd and sugar from Sudha saying she kept Teej fast for Ranveer. Sudha asks her why is she still praying for Ranveer's long life? Suhani says she kept fast for that person whom she loved with all her heart. She hates the changed Ranveer. She leaves for duty after that.
Episode ends
Click to read: