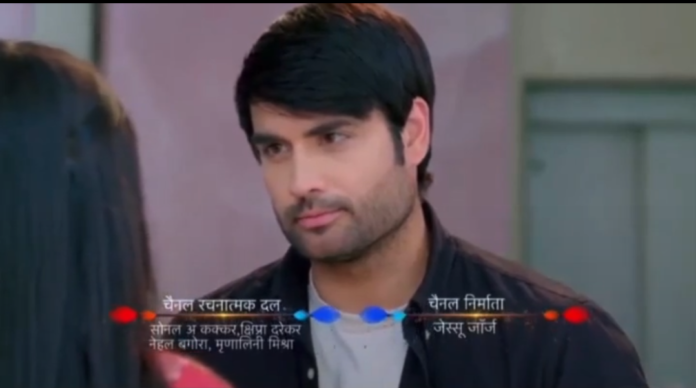 Sirf Tum Spoilers, Upcoming Story, Latest Gossip , Future Story, Latest News and Upcoming Twist on SerialGossip.in
Colors TV new show Sirf Tum starrer Vivian Dsena and Eisha Singh will witness an interesting drama. Suhani recently found out that Ishan is consuming alcohol.
Aditya gives her an idea so that Ishan gets rid of his alcohol addiction but Ishan leaves the house before they can talk to him. It will be exciting to watch what will happen next.
In previous episode it was seen that Ishan realised his mistake and apologised to his family. Suhani got to know that he is distributing his mother's clothes to poor people on her birthday. It reminded Suhani of Ranveer's love towards Mamta. She got frustrated thinking she still couldn't forget Ranveer yet.
Aditya asked Acharya ji to predict Ishan's future and he also wanted to know what Suhani feels for him. Acharya ji gave the credit to Suhani for Ishan's success. But she said that hardwork is the key to achieve success.
Acharya ji also predicted that she will go back to her previous life from where she escaped.
in future episodes it will be seen that Ranveer's memories will haunt Suhani and she will get high fever due to anxiety. She will not recover quickly and it will make her family worried.
Rakesh will counsel Suhani to erase her fear. He will tell her to be confident enough to face Ranveer, as he believes Suhani can become a better doctor than Ranveer.
Suhani will decide to top the final exam. After one year her result will be out and she will be upset for holding the tenth rank despite all the efforts. Later Aditya will give her the good news that she actually topped the exam and the previous result was not correct.
Suhani will celebrate her victory with her family by dancing. She will also hug Aditya out of excitement and later she will feel proud that she proved her worth without Ranveer's help and he doesn't even exist for her.
Will Suhani and Ranveer get separated forever?
Will Ranveer try to find Suhani ?
all questions will be answered in upcoming episodes.
to know what will happen next in your favorite show sirf tum, stay tuned to this space.