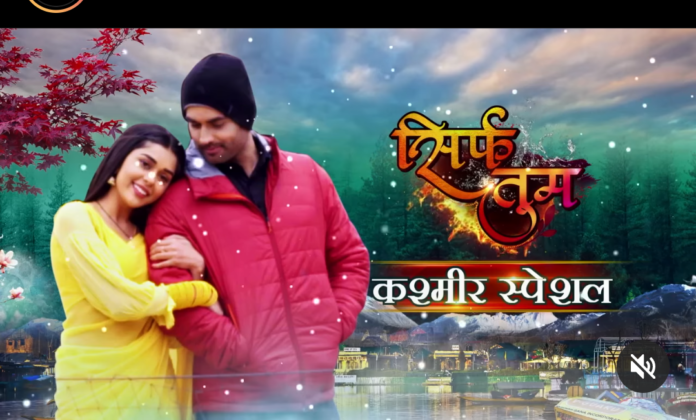 Sirf Tum Spoilers, Upcoming Story, Latest Gossip , Future Story, Latest News and Upcoming Twist on SerialGossip.in
Colors TV new show Sirf Tum starrer Vivian Dsena and Eisha Singh will witness an interesting drama.
Suhani came back to Dehradun and much to her shock, she meets Ranveer again in the same hospital where she got her posting. It will be exciting to watch how Ranveer and Suhani clear their misunderstanding.
In previous episode it was seen that Suhani decided to fight back instead of hiding from Ranveer. Aditya told Suhani that he will stay with her in the hospital to protect her from Dr R.O. Suhani told him not to doubt her potential.
She doesn't need a man's help. Ranveer told her to greet him properly. He checked a patient who has knee problem. Ranveer ordered Suhani to check upon the patient whether he is standing or not.
Suhani allowed him to sit and as a result she got scolded by Ranveer. Ranveer told her to not think emotionally. He also punished her to stand all the time while on duty.
Suhani accepted that and she said she believes in compassion unlike him. Later she treated a wounded boy in Ranveer's absence.
in future episodes it will be seen that Suhani will be happy to face Ranveer fearlessly but Sudha will tell her to maintain a distance from him. Dadi will tell Sudha that Suhani should divorce Ranveer.
Suhani will go to Oberoi mansion to call Ranveer for an undeniable reason. Mamta will feel her presence but will be upset for not seeing her.
Ranveer will accompany Suhani to reach the hospital in the same car, the driver will try to save him from a bee – sting. Ranveer will get mad at him for waking him up. He will try to hit the driver but Suhani will stop him saying the driver is not at fault.
Will Suhani quit her job?
How will Ranveer take his revenge?
all questions will be answered in upcoming episodes.
to know what will happen next in your favorite show sirf tum, stay tuned to this space.