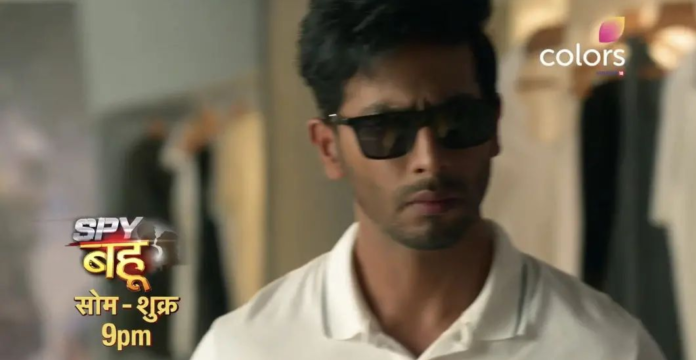 Spy Bahu Spoilers, Upcoming Story, Latest Gossip , Future Story, Latest News and Upcoming Twist on SerialGossip.in
Colors TV show Spy Bahu is an unique show about the life of a girl who has a special ability to memorise things by looking at them once and is going to be recruited as a spy for this special talent of hers to find evidence against Yohan a suspicious rich kid from a wealthy family. Sejal learns the truth about her family and gets an offer to become a spy to take down Yohan Nanda. Will Sejal be successful in this mission? Is Yohan really a terrorist?
Sejal rushed to Bamba and told she doesn't want to loose her brother again. Suryakant called Sejal and told he promises her to find Farid if she helped the nation. Sejal thought about the news of people dying and told yes to Suryakant. Sejal told her family she will go and do job in Delhi and come back after gaining experience.
Minal told she will let Sejal go but only on one condition that she gets engaged to Jatin now. Jatin told Sejal she can go to Delhi after engagement and if she wants she can cancel the engagement anytime. Sejal and Farid gets engaged.
Yohan told his father that he used his sister to make him work in office and Yohan used his lawyer to get out of jail but he is never stepping in his office. Tanhaji picked up Sejal and brought her to the office. Suryakant welcomed Sejal to Indian Intelligence Agency. Sejal tells she is really scared and anxious. Suryakant told Sejal to go with Tanhaji and he introduced her to everyone in office.
Sejal created a mess at the office trying to impress them. Tanhaji told Sejal to pack her bags as no one believes she can become a spy. In the next episode Sejal's training begins while Yohan decides to take revenge from Sejal. Yohan and Sejal cross paths again.
Keep checking this space for latest updates on your favorite shows.