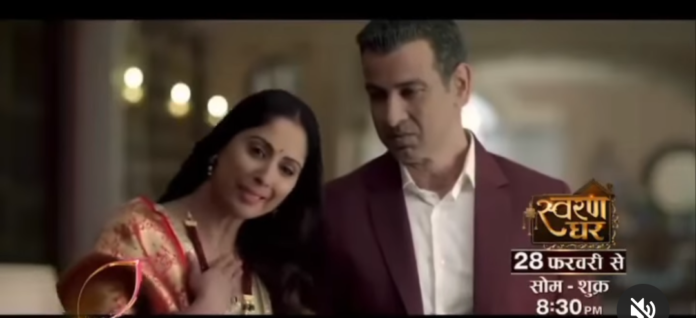 Swaran Ghar 5th October 2022 Written Update on SerialGossip.in
Update in progress
In today's episode, Arjun welcomes Swaran as RJ Tanha and asks her to share her experience with the listeners. It may encourage others to express their feelings aswell. Swaran becomes defensive. Arjun gives her a name ' RJ Arzu ' and asks her to follow his instructions.
Swaran starts talking. Arjun asks her to speak her heart out. Ajit hears the show and recognises Swaran's voice. Swaran talks about how we complicate things in life which were quite simple in our early life. She says that she has fallen in love at old age. Though she already confessed her feelings to herself but she still wants to tell it to the world.
Ajit thinks that Swaran will talk about her feelings for Arjun and switches off the radio. Arjun praises Swaran's hosting. A listener wishes to talk to RJ Arzu and thanks her for giving her courage she was missing. Arjun encourages Swaran to talk to the listener as RJ Arzu.
Click to read