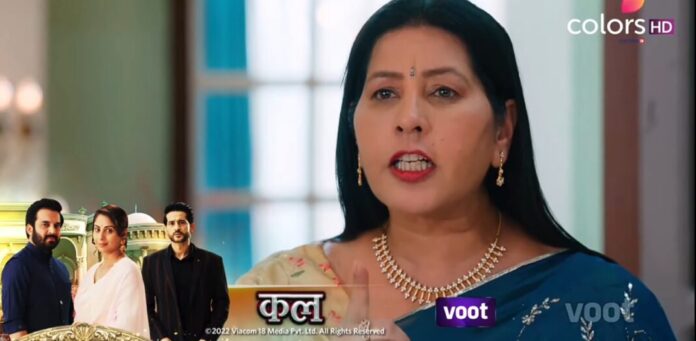 || Swaran Ghar Spoilers, Upcoming Story, Latest Gossip , Future Story, Latest News and Upcoming Twist on SerialGossip.in
Swaran Ghar depicts the emotional turmoils and rollercoaster journey of an aged widow mother Swaran on ColorsTV and voot app. Currently we are seeing that Swaran faces humiliation at Mrs. Gupta's place. Mrs. Gupta plans to not pay Swaran for her work.
In the previous episode, Swaran asked local preist for a job. He assured Swaran to look into the matter. Swaran asked Gulabo for work too. Gulabo gave her cook's job at Mrs. Gupta's place. Swaran lied to Bebe that she got work of giving tution to children.
Ajit sent Swaran's biodata to job recruiters. He felt ashamed for not being able to help Swaran.
Arjun thought that he could recognise Swaran if she come Infront of him again as she was special. Swaran went to Mrs. Gupta's place on foot as she didn't have auto or bus fare.
Mrs. Gupta misbehaved with Swaran. Her son broke some of the expensive utensils by his ball. Mrs. Gupta blamed Swaran and lashed out at her. Swaran injured her finger and foot while cleaning the mess. Mrs. Gupta planned to not pay Swaran for her service.
In the upcoming episode, Swaran receives a phone call from Yug. He requests 10,000 Rs. Swaran tells him not to worry, she will provide. Mrs. Gupta reprimands Swaran for chatting on the phone and not finishing her work before guests arrive.
From where Swaran will get the money? Will she be able to provide Yug the money he needs? Will Swaran receive her payment from Mrs. Gupta? Will Ajit learn about Swaran's misery?
To know stay tuned to Swaran Ghar on ColorsTV/Voot app and this space.