Yeh Jaadu Hai Jinn Ka Upcoming Story, Spoilers, Latest Gossip and Latest News, Twist On SerialGossip.in
Star plus one of the most popular shows "Yeh Jadoo Hai Jinn Ka" is unable to bring out fresh episodes for the head and audience due to the Covid-19 situation across the world. The fans of the show are missing the love story of Aman and Roshni on screen.

However the lockdown is not getting over anytime soon but that doesn't stop us from entertaining our audiences. We are here to keep you all updated and nostalgic about all those magical and memorable moments of your favourite shows time and again. Today we are going to talk about one of the most memorable scenes from this TRP topper Star Plus show which will always remain superior and best.
Yes we are talking about the first marriage sequence of Aman and Roshni which is and will be a forever special scene of the show. This scene is special because the leads are getting married but it also has a certain uniqueness which is actually interesting and captivating.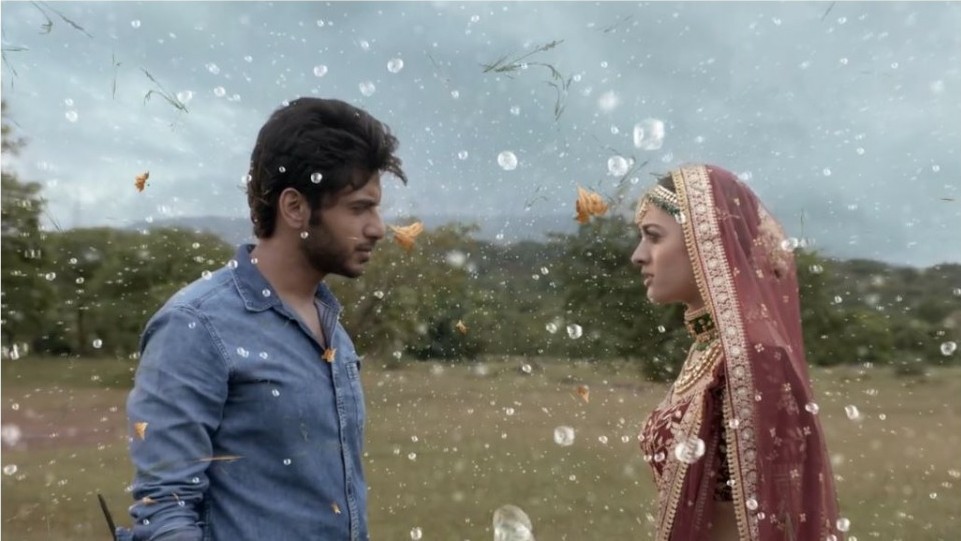 Well the show is being produced by Gul Khan, there is a significant way for her leads to get married and fall in love in the shows produced by 4Lions Productions. Like her every other show, here also the leads got married under the impression of hatred and disliking for each other. Aman and Roshni who made and keep confronting each other on all the wrong occasions and reasons. Things went out of the head when Aman gets to know that Roshni is one of those girls who can break in marriage if required for money. On the other hand, he was actually very desperate to save his mother that he actually let go of any sort of ethics and manners at that point of time.

Aman uses his powers of magic and kidnapped Roshni from her house and took her to a parking lot. Unlike other ITV shows where the marriages no matter forceful or mutual takes place either in a house or mosque or temple, makers went for a location like a car parking area. The viewers of the show literally got a feeling like watching a Rohit Shetty film where all the cars are flying in the air and Aman is running and flying in air using his superpowers.
On the other hand, the marriage of Roshni gets called off due to her absence and Roshni and Aman get married with each other keeping the natural elements as a witness of this holy moment. If you watch this scene then it can make you feel humiliated or manhandled but basically in this way Roshni was saved from a marriage where the groom is already married and had a kid.
The die heart fans if the show will never be able to forget such a scene shot and directed on a higher scale and techniques. Well the show will return within some days with a fresh bunch of episodes but no matter what fans will not be able to forget the superiority of the marriage sequence anytime soon. Tell us what is your one of a kind moment from the show.