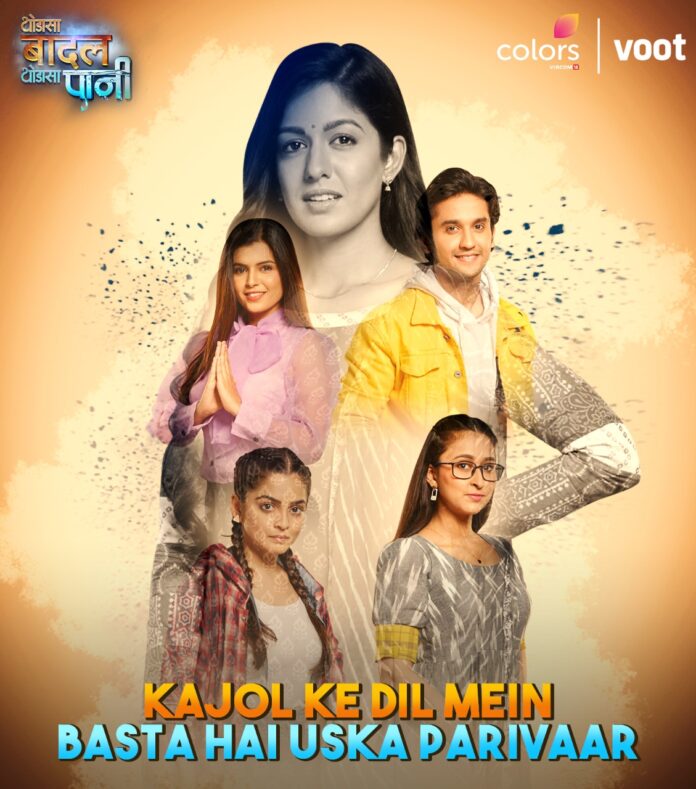 Thoda Sa Baadal Thoda Sa Paani 1st October 2021 Written Update on SerialGossip.in
Rajesh gives money to Kajol which Anurag gave her. Rajesh tells he applied for a loan and Bishwanath Sir always considered him a son. Kajol tells how can she not tell everyone at home? Rajesh tells Kajol to tell everyone she got advance for an order. Kajol thanks him and tell him she will be forever grateful. Kajol thinks she has to thank with Naina also after reaching home. Arjun drops Naina home and tells he wished he met Naina before meeting Kajol.Anurag signs some papers for the NGO. The NGO head tells him it would be good if he could arrange a music teacher for the kids. Anurag thinks of his mother praising Kajol.
Arjun tells Nain if Kajol is pain you are the cure. Arjun tells Naina tells so what did not happen before cannot happen now? Arjun asks is this really possible? Arjun tells I don't think your family would agree. Naina tells Kajol was a fool who did not understand you. Arjun thanks Naina and tells my family would never accept this relationship. Arjun tells he wishes he could talk with his family and make them understand. Naina tells she will handle them. Arjun tells Naina he loves her.
Naina gets glad thinking Arjun wants to marry her. Kajol prays to God to save the person who helped her. Anurag is saved from an accident and he thinks his mother's blessings are with her. Kajol thinks she has to save Naina anyhow. Naina tells Kajol she is better then her and she is straightforward. Kajol tells increasing relation with Arjun is an insult to Bishu. Kajol tells Naina not to repeat the mistake she made. Naina tells you are jealous and you were never fit for Arjun and she insults Kajol.
Naina tells when father's death blame was about to come on you . Chandana stops Kajol and tells what wrong did Naina do? Chandana tells she is not a fool reject money coming home and tells didn't you see how those people were talking with us? Chandana tells my daughters can marry into big house and they will never see poverty. Chandana tells Kajol if Naina wants to meet Arjun she will support her. Kajol tells Naina that Arjun is characterless.
Naina tells have you seen yourself, how could he be loyal with you? Chandana tells she is still alive and she will teach her kids and tells Kajol to mind her business. Kajol gives the money to the people and tells she will return rest of the money in six months. Thakur Maa tells she believed in Kajol as she is honest like her father. Kajol tells Shyam everything will be okay as she as told Rajesh to sell the car and save the press with that money. The episode ends with Naina thinking that car won't get sold and after marrying Arjun her bidaai will be in that car only.
Click to read