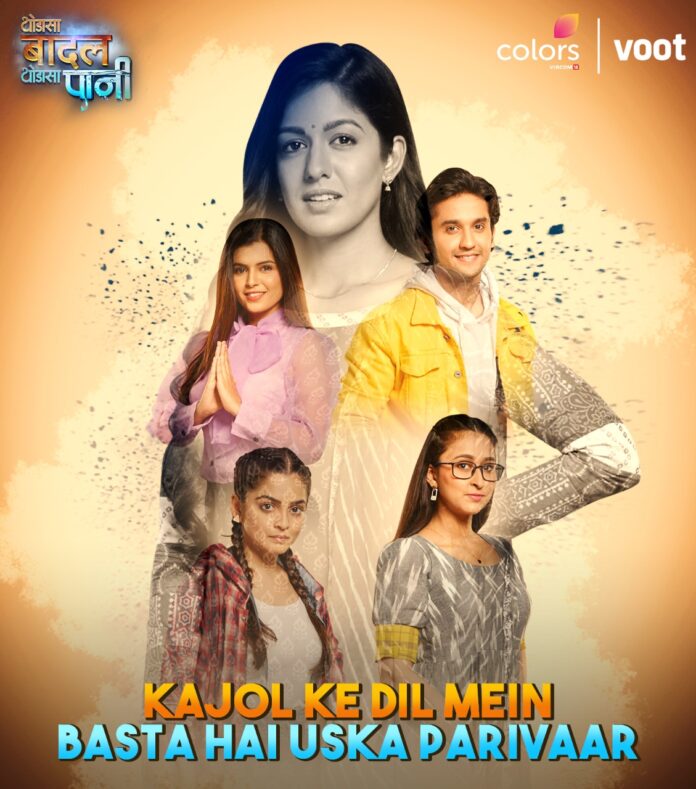 Thoda Sa Baadal Thoda Sa Paani 2nd December 2021 Written Update on SerialGossip.in
At the beginning of the episode, Kajol tells Anurag that he cannot leave everyone like this. She adds that everyone needs him. Also, Abhishek and Sharmila will be very sad if he leaves them. Anurag wants to know if she only wants to stop him for this reason. She replies yes. Anurag starts leaving from there. Kajol asks him not to leave her alone. Anurag gets surprised to hear this. He turns around.
Kajol adds that she knows that she gave him pain and she wants to apologise for that. She amplifies that right now she wants to know him more so that she can be with him. She explains to him that she didn't understand what she should do when he proposed to her but now she is clear about their relationship. Anurag asks her what she wants to say. He asks does she want to give him another chance. To which Kajol says yes. Anurag becomes happy. He proposes to her for marriage. People ask Kajol to say yes. Kajol gets shy.
Anurag gets on his knees and professes his love. He says that he loves Kajol very much. He adds that if she needs time, she can take time but later she should be with him. Kajol asks him to stand up. He asks her if she will marry him. Kajol has tears of joy in her eyes. She agrees to marry Anurag. Priyanka sees all this. She gets sad. While Anurag happily hugs Kajol.
Here Arjun and Naina are performing the pre-wedding rituals. Arjun's mother gifts her an expensive necklace. Naina takes off the necklace which Chandana gave to her. Chandana feels bad. While Pisima is waiting for Kajol. Priyanka, on the other hand, comes to her house crying. Her mother asks her why she is sad. Priyanka says angrily that Kajol is responsible for her condition. She curses Kajol for taking away her happiness.
Meanwhile, Anurag and Kajol are sharing good moments. Anurag tells Kajol about himself. He tells her that he likes cola so much that he eats idli dipped in it. Kajol finds this strange. Anurag asks her to try this combination too. Then they play a game. Afterwards, they reach Kajol's house.
Anurag asks her when will they meet again. Kajol replies that they will meet soon. Kajol asks him to go home. While he doesn't wanna leave her. Kajol suggests that he should go home now so that Abhishek and Sharmila also know that he has not gone to the USA. Before leaving Anurag tells Kajol that from now on she should call him by his name. Kajol agrees to this.
Click to read