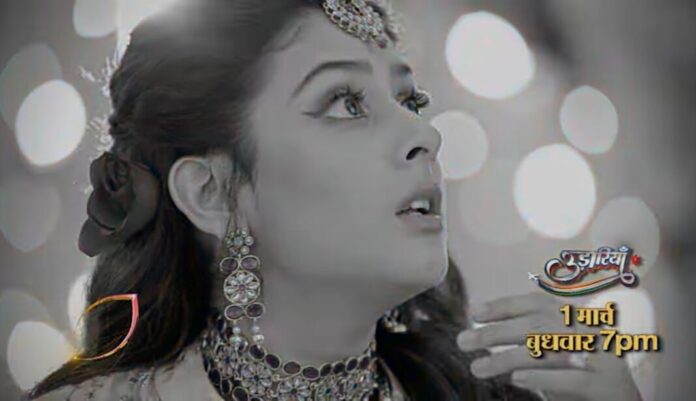 Udaariyaan Spoilers, Upcoming Story, Latest Gossip , Future Story, Latest News and Upcoming Twist on SerialGossip.in
Colors TV's popular daily soap, Udaariyaan, is gearing up for more drama with Advait facing humiliation.
In the current track it shown that Nehmat gets shocked reading the news of Advait and Harleen's marraige truth. The entire city people also gets shocked reading the news and questions Avait also sympathies Nehmat. Shamsher gets furious and asks how media get hold of this information.
Advait suspects Nehmat recalling his earlier conversation about his passport. Shamsher orders Naaz to find out whether Nehmat is behind all this or not. Naaz obliges. Here Swaroop refuses to believe the news. She then blames Harleen.
Nehmat expresses her worry for Harleen and decides to contact her. Rupy and Satti gets happy and relieved learning Advait's marriage with Nehmat isn't valid one. In Randhawa's house Renuka blames Nehmat after seeing the news but Ekam scolds Renuka then leaves.
Reporter's arrives to the Kapoor's mansion and questions Advait. Advait tells them that someone trying to tarnish his image so trapping him like this. A woman organization lady insults him also warns him.
Advait decides to find who I'd behind this and not to spare that person. Harleen meets Ekam. Ekam takes her with him somewhere.
In the upcoming episode, it will be seen that Harleen will plead with Ekam to listen to her but the latter will shout at her for ruining Nehmat's life then throws his engagement ring at her then leaves the place.
Harleen will looks on with tear filled eyes. In the temple Nehmat will say to the Sandhu's about Harleen's love for Ekam and hope's they don't gets separate because of her. Ekam will rush to Nehmat with a bunch of roses in his hands thinking now no one can separate them.
What will happen next? Will Nehmat accept Ekam's proposal?
What will Harleen do next?
Stay tuned to this space for the latest updates of your favorite TV shows.