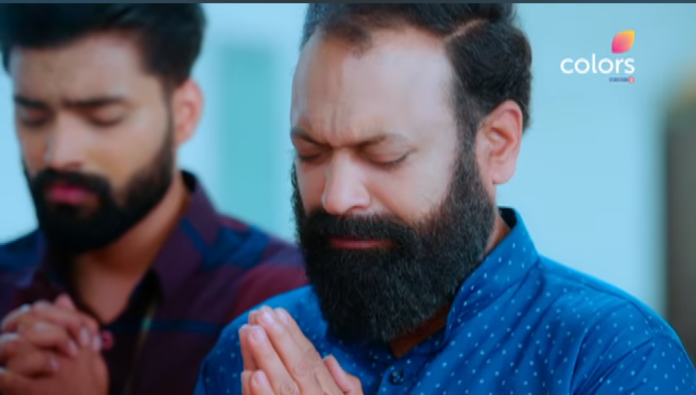 UdaariyaanSpoilers, Upcoming Story, Latest Gossip , Future Story, Latest News and Upcoming Twist on SerialGossip.in
Colors much loved show Udaariyaan is gearing up for drama with Tejo and Angad following Dara.
Previously it was seen that Tejo got suspicious on hearing someone enquiring about Jasmine in the reception of the hospital and on sensing someone watching over them from outside the ICU ward. Tejo tried to find that person, but in vain. Fateh and Tejo hoped that Jasmine will have a change of heart seeing Amrik's care for her and will accept his marriage with him. They also decided to talk to Jasmine once she recovers completely hoping that she will tell them the truth. Fateh came to Tejo in the late night to do her wounds dressing.
Tejo got nervous with Fateh's proximity and hugged him. Angad called her that time to cheer her up which made Fateh feel jealous. Later Dara came to Jasmine when Tejo wasn't there. He asked Jasmine to give his money and threatened to expose her which deteriorated Jasmine's health condition. A scared Dhara ran from there. Tejo spotted him and got determined to know who he is. She took Angad's help to follow Dara. Fateh saw Tejo going with Angad and got jealous.
In the upcoming episode it will be shown that Fateh will say to Jasmine that he saw Tejo going with Angad in car and will question if it's not her plotting. Other hand Tejo and Angad will be following Dara. Tejo will say that they have to catch him at any cost since she wants to know who he is and what he wants. They will see Dara entering into a house.
What will happen next?
Will Tejo catch Dara?
Keep checking this space for latest update of your favorite Hindi shows.